Our top 5 underrated US cities worth a visit
Wednesday, 5 October 2011 3:05 PM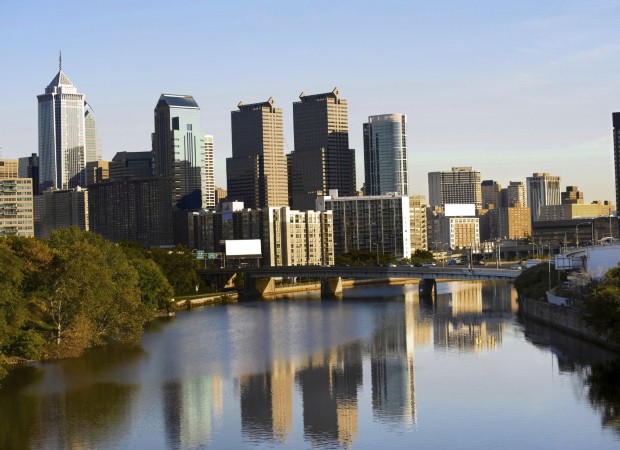 ---
If you're thinking about taking a holiday to America, you've probably considered heading to some of its most famous cities, such as New York or Las Vegas. While these firm favourites undoubtedly have much to offer travellers, there are plenty of other wonderful metropolises just waiting to be explored. Many of these offer rich histories, culturally important sites and musical associations, among numerous other things. Discover five of the top underrated US cities listed below.
Situated in California, San Diego is the second largest city – and the oldest – in the state. A fantastic place to visit, it is sometimes considered to be simply a beach destination, but you'll find there is far more to enjoy here than the sands alone. This is particularly the case if you visit the downtown area – an eclectic place made up of eight individual neighbourhoods. The Gaslamp Quarter is a must to explore on California holidays and is one of the best-loved, boasting Victorian-style builds, gas lights and brick sidewalks that make you feel as if you are stepping back in time. Within this historical ambience, you'll find numerous wonderful restaurants and bars to stop off at.
Another excellent city to discover on a USA city break is Memphis, Tennessee – a destination that's also known for its rich past. Indeed, this metropolis is often cited as the birthplace of rock 'n' roll, with a statue of its believed creator, WC Handy, standing on Beale Street. The city is also known for its association with Elvis Presley, being home to his vast Graceland estate.
While you're here, make sure you take some time to explore Beale Street properly. As well as housing the statue, it is home to numerous excellent music venues, such as BB King's. However, music is not the only important association the city is known for, as it is also where Dr Martin Luther King Jr was killed. Those interested in history should pay a visit to the Lorraine Motel, which has now become a civil rights museum.
Travellers interested in a New England holiday might like to head to Boston, the oldest city in America. This is a wonderful place to explore, with a charming mix of old and new mingled together. Indeed, you can amble down cobbled streets and the next moment come face-to-face with an ultra-modern skyscraper. To seek out the sights of the old town, take the Freedom Trail, which spans three miles and will take you through the city's historic areas.
If you're interested in American history, one location not to miss out on visiting is Philadelphia – where the Declaration of Independence was created. Brimming with cultural and historical significance, this metropolis is home to some of the nation's most important sights. During your visit, don't miss out on trips to the Liberty Bell and Independence Hall.
As well as offering some fascinating historic sites, the city is simply an excellent place to explore on foot, with intriguing local neighbourhoods to discover. And if you're eager to experience a little more of quintessential Philadelphia, don't pass up the opportunity to try its famous sandwich, the Philly Cheesesteak. Head to Reading Terminal Market to grab a bite, as well as explore the countless other stalls.
Pay a visit to the excellent Philadelphia Museum of Art while you're here to discover American art from the 19th and 20th centuries. Of course, you may remember the steps leading up to this building from the hit film Rocky – and you could always re-enact his training sessions by running up them!
The last of our top underrated US cities is Kansas City, Missouri – a destination that will hold particular charm for music fans. Indeed, this is regarded as one of the best places to go if you're interested in experiencing Missouri's vibrant nightlife, especially if you are a fan of jazz. In fact, the city is somewhat famous for its abundance of jazz clubs, while you'll also find there are several casinos if you fancy a flutter.
So, if you're considering visiting America for your next holiday, why not pay a visit to a lesser-known destination and discover the history and culture it has to offer?