Travel blog: Manchester-by-the-sea
Sunday, 5 June 2011 12:00 AM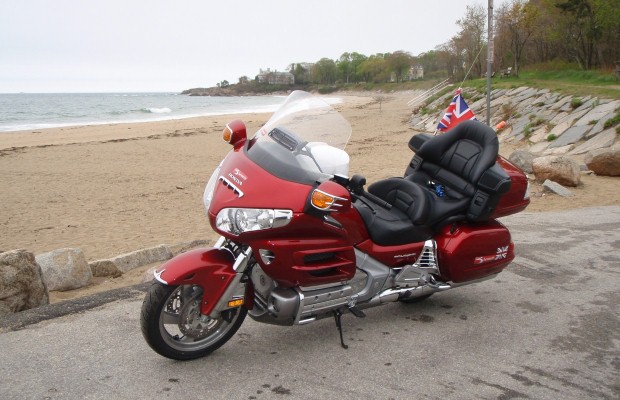 Manchester born and bred biker Pete Johnson is completing their dream trip of visiting all 33 Manchesters in the United States and Canada, courtesy of the Bennetts Biking Dream 80th anniversary campaign. We'll be bringing you regular updates from his trip…
Day one of my trip and I've already ticked off TWO Manchesters! I set off at 7am this morning for Manchester-by-the-Sea and by 8am. I was here. Despite getting a soaking after a 4×4 driver rode right through a road lake and drenched my just one mile into my journey (thanks!), it's been a great start.
Manchester-by-the-Sea is a beautiful town and it has some of the most incredible houses I've ever seen. Interestingly, it used to be named simply 'Manchester', but the 'by-the-sea' was added to avoid any confusion with nearby Manchester, New Hampshire, my second destination. Of course, it's always been located by the sea. If it wasn't, I think that would probably have only added to the confusion!
I celebrated ticking my first destination off the list with a traditional USA breakfast – eggs over-easy, bacon and coffee – before setting off for the aforementioned Manchester, New Hampshire.
I arrived about 2pm after getting caught in an absolute deluge of rain! I'll take a look around town and post an update tomorrow.
Before I go, just a chance to mention my bike – it's amazing! As you can see from the photos!
Visit www.bennettsbikerdreams.co.uk for more information.
Follow us @travelbite or 'like' our facebook page to keep up to date with Pete's trip.