Friday, 22 May 2009 12:00 AM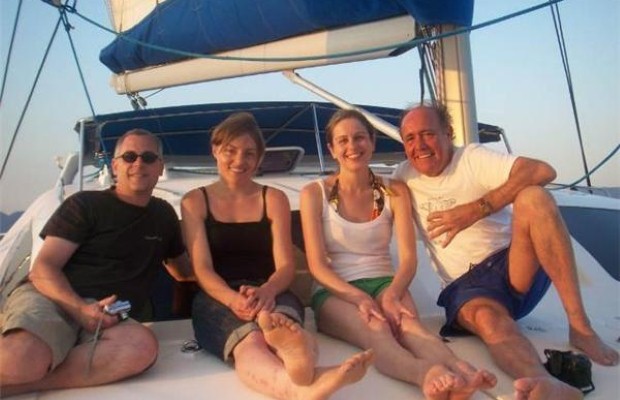 Malawi is perhaps not the most obvious destination if you are looking for two weeks' sunbathing by a pool and clubbing the night away. This former British colony has long been overlooked by holidaymakers but thanks to Madonna's adoption of baby David and her recent attempt to adopt a second child from the country, it has been thrust firmly into the limelight.
As I arrive in Malawi for a ten-day holiday the question in my mind is whether one of the world's poorest countries can offer thrill-seekers and romantics an alternative to classic safari destinations such as Kenya and honeymoon destination favourites like those found in South Africa.
Our journey from Lilongwe airport to Mvuu Camp in Liwonde National Park is an eye-opener. I see women walking for miles carrying heavy loads on their heads, men crammed into lorries going to find work in the next town or people making the trip to fill water containers for their families.
From the national park Mvuu is accessible only by boat. It's a 30 minute cruise on Liwonde's 250-mile long Shire River, so I sit back to take in the views.
I'm hoping to spot some of the big five during my two-night stay at Mvuu but it doesn't hurt to be staying in a luxurious brick chalet with an en-suite and full-board catering. Cheaper camping and self-catering options are also available.
Arriving just in time for a sun-downer cruise, we grab our cameras and binoculars in the hope of catching sight of at least one of the 40 species of mammal and 400 types of bird that inhabit the 220-square-mile national park.
Within five minutes we stop. The jeep engine is switched off and we're silent as we look in awe at a family of elephants eating leaves from a tree while they take a twilight stroll.
They completely ignore us, unlike the nervous impala who eye us with caution before running off into the trees.
We also see a group of playful vervet monkeys who try to get as close as possible to our vehicle before making off.
Back at the camp, we're warned to be careful wandering around at night. Lights go out at 9pm and, although there are lanterns available, wild animals are free to roam around – so don't be surprised to find an ugly warthog or hippo outside your front door.
The next day I'm on a water safari. The large boat holds 10 people – who soon become the afternoon's entertainment for a group of curious elephants and the hitch-hiking cattle egrets on their backs. We also get a little too close to sinister-looking crocodiles slyly lazing in the water and watch hippos splashing around.
Back on the road, we stop just outside the national park at the to Njobvu Cultural Lodge, a village where tourists can stay for £15 a night, sleep in mud-brick huts and experience traditional Malawi life by meeting the villagers and learning their customs.
We are welcomed with open arms. The children are captivating and we stay longer than planned, doing our best to entertain the noisy crowds by playing football with youngsters, or by taking their photograph and showing them the image on the digital camera screen, which fascinates them.
This was the most heart-warming experience of the trip and it was clear to see how these children could tug at the heartstrings.
Our next drive takes us to Cape Maclear for a 40-minute boat ride to Mumbo Island Camp. If you're physically fit you have the option of kayaking to the island, which takes about two hours.
We are travelling on Lake Malawi, known as the Calendar Lake because it's 365 miles north to south and 52 miles across, and the ninth largest in the world. Our destination is a deserted tropical island – there are just five safari tents and only 14 people can stay on Mumbo at one time.
We arrive to find an island which makes Alex Garland's The Beach look like Southend-on-Sea. The turquoise water laps gently on the yellow-white sand as we walk over the bridge which connects the communal dining area to our accommodation.
Each room consists of just a bed; there are outside "hot bucket" showers where you can wash while looking at the stars, and the environmentally friendly resort also has "eco loos".
And if you're thinking of bringing your laptop and mobile phone, think again. There's no electricity on the island so you really have no choice but to switch off everything – including your mind.
Instead, enjoy the kayaking, snorkelling and scuba diving on offer and you'll definitely see some of the 600-plus fish species living in Africa's third biggest lake.
Probably the most indulgent activity is the sun-downer cruise. Equipped with a few bottles of Malawian gin and tonic, we drift in a yacht to watch a magnificent sunset and wait until it is dark enough for all the fishing boats to put their lights on – the real reason why it's called the Lake of Stars.
The three days spent here whiz by and I honestly don't remember the last time I felt so relaxed. Completely rejuvenated, we head back to Cape Maclear where our next stop – Danforth Yachting, – is within walking distance.
Owner Howard Massey-Hicks bounds towards us and greets me as if we are old friends. I barely have time to put my bags in one of the rooms – there are only four, all of which overlook Lake Malawi – before he decides it's the perfect time to go waterskiing.
Having never tried it before, I decide now is as good a time as any. And in three attempts, with Howard's expert tuition, I'm standing up almost like a pro.
The South African emigrated to Malawi with wife Michelle in 1992 and set up the lodge in 2001. They also have a 38-foot luxury yacht, named after the character Mufasa from the Lion King, which sleeps 10 and is available for overnight safari cruises.
Not yet dry from my waterskiing attempt, Howard grabs me and says I must try the "flying trapeze". So, of course, I do. I'm harnessed on to the side of a hobie cat and cling on for dear life as Howard sails us at high speed across the lake. It's great fun and the perfect adrenaline rush if you're a thrill-seeker.
There's also scuba diving, tubing, nature walks, mountain biking and a pool table or, if you prefer, you can relax on a sun lounger by the lake – so I can enjoy a few hours of sun before we have to leave.
Our last stop on Lake Malawi is Club Makokola. If you like your luxury resorts to have a capital 'L', this is the place for you.
Situated north of North of Mangochi and right on the beach, it would make the perfect background to wedding photos. Couples can get hitched at the resort and stay in the honeymoon suite, which is stunning and exclusive.
Spend your time either in the water swimming or snorkelling, or on it with a trip in a yacht or driving a speedboat. If you just want to relax, simply spend a week sipping cocktails by the pool.
As an indication of the high-flying clientele Club Makokola commands, it even has its own runway if you fancy chartering your own plane to take you back to Lilongwe.
It's these types of resorts which will help put Malawi on the map as a competitive destination – and help to plough some much needed cash into the country's economy while holidaymakers enjoy this beautiful country.
Whether it's adventure or romance you're looking for on your holiday, "The Warm Heart of Africa" offers everything you could possibly want to leave you feeling invigorated, stimulated and humbled.
Carol Driver
Carol travelled with tour operator Audley Travel. Bespoke safari transport and guide Land And Lake Safaris.
Flights were with Kenya Airways, which fly six times a week from Heathrow to Lilongwe via Nairobi. Fares start from £446 return, including tax.
For information and advice on travel to and around Malawi, contact the Malawi Tourism Information office in the UK – 0115 982 1903.