Jamaica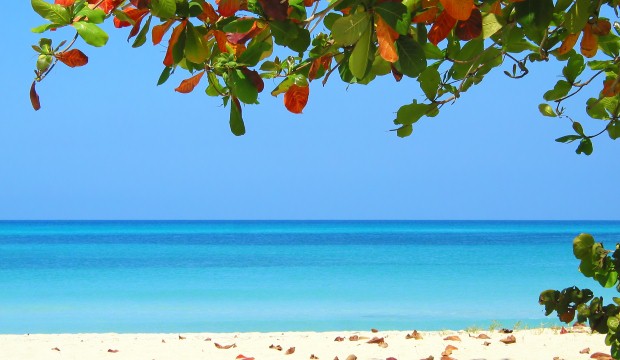 ---
Seen by many as the epitome of Caribbean beach luxury holidays, Jamaica is probably the most popular island for tourists in the Caribbean.
Only achieving its full independence as recently as 1962, and still remaining part of the Commonwealth with Queen Elizabeth II as its Head of State, Jamaica still has many British traits.
The island offers travellers the absolute extremes, from luxurious crystal bays, cool draped verandas and long rum cocktails, to laid back beach huts, sandy cans of Red Stripe lager and succulent jerk pork cooked on an upturned car bonnet.
Jamaica sits just south of Cuba and is a stone's throw away from neighbouring Haiti. It does however have a darker side, one which tourists should be aware of at all times. The capital Kingston is perhaps not the best place to be for a holidaymaker, as crime is rife and gang culture still occupies much of the city.
Stick to the northern coastal regions and you'll get by just fine, with no worries apart from the regular influx of cruise ship day-trippers – turning the once island paradise into a sprawling tourist strip.
Avoiding the predictable all-inclusive resorts is a must and good research is the key to a great holiday in Jamaica – don't get carried away with visions of lazy island bliss as this place isn't always what you expect.
Destinations in Jamaica:
Kingston: Bizarrely twinned with Coventry, Kingston is the nation's capital and main financial and administrative hub. With little to offer the majority of visitors, Kingston is usually fairly low down on the list for holidays in Jamaica. A rich history of music and trade add to the city's charm but crime and violence often deter foreign tourists.
Montego Bay: A tourist destination known as a cruise liner stop-off and for its duty free shopping, 'Mo Bay' is home to one of the most famous beaches in Jamaica. Framed by low lying mountains and the turquoise sea of Doctor's Cave, parts of this area are so indulgently picturesque you'll fall in love with the island on first sight. Many upper class Jamaicans have second homes in the city, adding to its image as the centre of luxury beachside Jamaica.
Ocho Rios: The once small fishing village, now popular tourist destination, is famous for its proximity to the Dunn's River Falls, a 300-metre-high waterfall with terrace like steps and a series of lagoons which enable visitors to climb it with relative ease, as well as its beaches, water sports and Dolphin Cove.
Blue Mountains: The Island's biggest mountain range, the Blue Mountains sit in the east of the island. The summit is accessible by foot and offers stunning views of the interior rainforest and on a clear day the outline of neighbouring island Cuba. Famed for exquisite coffee, and native flora (around 250 species are unique to this region).
Jamaican interior: Largely consumed by lush jungle and floral rainforest, the Jamaican interior is an absolute must for any visitor to the island. Hire a car and take a day trip into the jungle. You'll pass endless churches (the island has the most churches per capita mile in the world), quaint shanty villages, plenty of smiling faces and the occasional marijuana plantation. A trip to Nine Mile, the birth and final resting place of Bob Marley, also comes highly recommended.
Jamaica Essential Information:
Capital: Kingston
Major cities: Montego Bay and Ocho Rios
Places of interest: Port Antonio and Negril
Time Zone: GMT – 6
Language: English
Currency: Jamaica uses Jamaican dollars (JMD). For up-to-date exchange rates see: www.xe.com/ucc
International dialling code: + 1876
British Embassy: visit the website for information