A guide to LA's local art walks
Monday, 12 September 2011 9:33 AM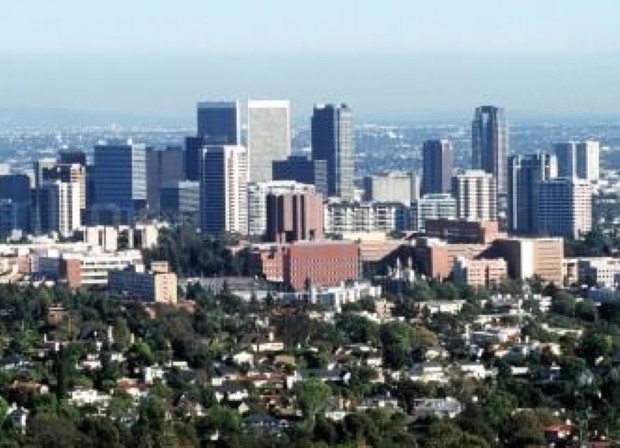 ---
Holidays to Los Angeles provide tourists with an excellent chance to experience the city's eclectic art scene, with a number of local art walks available to expand your cultural horizons.
If you have booked Los Angeles flights and are hoping to see the sights when you arrive in the city, there is no better way to start than by participating in the Downtown Art Walk.
The most famous of LA's cultural strolls, this attraction has steadily grown in popularity since its inception, with more than 15,000 people taking part each month in 2010, compared with just 75 seven years earlier.
Held every second Thursday, this self-guided tour takes you around various exhibitions in Downtown Los Angeles, with around 40 venues participating at any one time.
Originally started by gallery owner Bert Green when he opened his establishment at 5th and Main, it has since become an LA success story with the district having experienced a residential explosion due to the cultural significance of the area.
Starting at 12:00 and ending at 21:00 local time, the walk will take you around a number of top art destinations on Gallery Row and Historic Core, including the Fine Arts Building, the Black & White Gallery and the Hive Gallery.
However, the Downtown Art Walk is not the only attraction of its kind in LA, with the city boasting a variety of similar days out for those who want to explore the local area.
The San Pedro 1st Thursday Art Walk is one option, taking place as its name suggests on the first Thursday of every month between 18:00 and 21:00 local time.
This tour has been in operation for more than 15 years and celebrates the neighbourhood's tight-knit art community.
If you happen to be in the area, you will get to enjoy impromptu street performances as well as more than 30 galleries filled with contemporary and textile art, among others.
The walk begins at 6th and 7th streets on South Pacific Avenue and has several highlights, including Ancient Arts Stained Glass and Medea Gallery, the latter of which contains a number of fantastic dreamscape pieces.
Alternatively, you can visit Albert Kinney Boulevard on the first Friday of every month, with Los Angeles's Venice hosting a gathering of merchants, artists and music lovers.
Food and drink are available while you fully immerse yourself in the neighbourhood's shopping opportunities and culture.
Exhibiting a community-driven spirit, this event starts at 18:00 and ends at around 22:00, having originally been designed to boost trade to the businesses in the district.
Looking to explore a wider area? The NELAart Secon Saturday Night tour may require you to hire a car, but it does give you a better idea of the galleries available in the north-east of LA.
Here, you will visit the Highland Park and Eagle Rock districts of the city, where a number of great venues are based, with nearly two dozen establishments located within five minutes of each in the latter.
Places worth checking out on the tour include 2 Tracks Art Studio, Matters of Space, New Puppy and Bike Oven Flying Pigeon.
Those who have flown into Los Angeles airport before heading straight to the beach can still witness some of the best art and crafts in the city.
The Long Beach 2nd Saturday Art Walk begins at 16:00 and has a range of exhibits in a beautiful outdoor setting, with sculptures, photography and paintings all displayed at the stalls here.
Aside from the art, there is also a great selection of street performances, as well as two stages for live music.
While most of the art walks are monthly, the Miracle Mile event takes place every quarter and gives tourists an opportunity to not only view the city's art scene, but also to explore its vast film industry.
Hosted every third Saturday in January, April, July and October, this attraction is centred around the Los Angeles County Museum and you will get to trek around the four square miles encompassing Mid-City and Hollywood streets, including Melrose Avenue and Beverley Boulevard.
If you are in Mid-City, you can also visit St Elmo Village on Sunday afternoons, with this artistic community opening its doors to the public with various shows and acts, including African drumming, live jazz and indoor and outdoor galleries.