Cruise deals for all budgets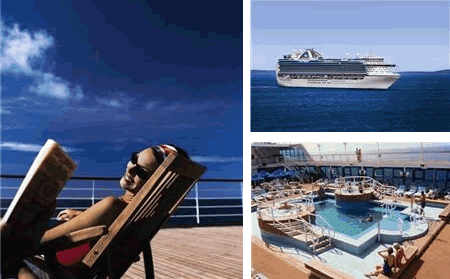 Cruise deals at Iglucruise.com give travellers the chance to book bargain getaways at the last minute or in advance of upcoming holiday seasons.
A range of cruise deals with big-name cruise lines are available to choose from, including Royal Caribbean, Celebrity Cruises, P&O and Cunard.
Different durations can also be selected, giving travellers access to a quick seven-day trip or a longer fortnight journey.
For genuine last minute availability, meanwhile, a list of 11th-hour bookings is maintained on the site and updated on a daily basis.
Travellers who are looking to head away in the short term – rather than saving by booking ahead for the upcoming season – could find this to be the best place to start.
Last minute bookings – the best cruise deals
With last minute bookings, Iglucruise.com suggests that the "best cruise deals around" can be accessed.
However, even these trips offer some warning to allow time off work to be booked and milk or newspaper deliveries to be rearranged.
In some cases, last minute cruise deals can be booked eight weeks before departure.
Meanwhile, for a more immediate getaway, it is possible to buy tickets a matter of days before the ship leaves port.
Discounts can be substantial, with prices falling by as much as three-quarters as the departure date approaches.
These savings come on top of the peace of mind that keen budgeters are provided due to the inclusive nature of meals, accommodation and entertainment on board the floating holiday resorts that cruise ships represent.
Book ahead for future cruise deals
The administrative frenzy of trying to get time off work at the last moment can be avoided by booking ahead – another way to access some terrific cruise deals.
Many cruise lines offer discounts for passengers who get their booking in early, which can help to lower the cost of a luxurious holiday on the high seas.
Early bookings can also enable passengers to choose the cabin of their preference, which might be welcomed by frequent voyagers hoping to make sure they enjoy their trip to the absolute maximum.
Whether heading off on a transatlantic adventure or a relaxing sojourn around the Caribbean or Mediterranean, booking early could be the way to secure excellent cruise deals for yourself and your friends or family.
---