Head to Mahon for an amazing holiday
Thursday, 8 November 2012 6:12 PM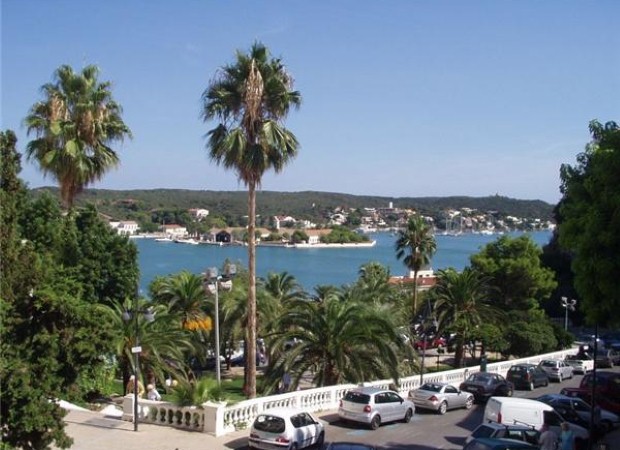 ---
Although Spain's Balearic Islands region has long been a popular holiday destination for Britons, many people who come here tend to head to either Majorca or Ibiza. That isn't to say the area's smaller islands aren't worth your attention, though. In fact, by coming to Menorca – and in particular the pretty city of Mahon – you can have an equally amazing time.
Whether your idea of the perfect holiday involves relaxing on gorgeous beaches or exploring historic architecture, you can be confident a trip to Mahon – or Mao, as it is also known – will enable you to do exactly what you like.
Of course, you'll need to take care off the essentials before you get too carried away with planning exactly what you're going to do in the city. Once you've paid for your flight, you should then give some thought towards the type of accommodation you stay in. Luckily, there are a range of properties to choose from, so whether you want to book luxury villas in Menorca or fancy something a little more basic, you should find something suitable for your requirements.
After you've sorted these details out, you can devote a little more time to deciding exactly what you would like to see and do in the city. As mentioned before, Mahon contains a vast array of beaches, so, if you're a keen sunbather, it's certainly going to be the place for you.
Perhaps one of the most popular sandy stretches in the area is Sa Mesquida. As this beach is some 300 m long, you shouldn't struggle to find a spot where you can lay down a towel and bask in the pleasant Mediterranean sun. The beach's calm waters also make wonderful conditions for swimming, so if you ever feel too hot you can go for a refreshing dip.
There is also plenty of scope to relax and sunbathe at Es Grau, largely because the beach is 590 m long. This is also a popular spot among sailors and boats can often be seen bobbing along its waters.
Es Canutells – also known as Cala Canutells – is another great place for keen sunbathers. As it is situated a few miles south of the city centre, it tends to be much quieter than many other beaches and so is a fantastic destination for those hoping to relax and take things easy. In the unlikely event you grow tired of lazing in the sun, you should check out the fascinating network of caves that is situated close by.
However, there is much more to Mahon than just wonderful beaches. Indeed, if you're something of a culture vulture you won't fail to be amazed by the diverse array of architecture.
The island's long history of being occupied by various civilisations – which include the Carthaginians and Romans – has resulted in its buildings containing a range of different influences. Head to the town hall and you'll discover elements of neoclassical design, while the fish market (known as the Mercado del Pescado by the locals) is built on top of an 18th century bulwark.
Walking through the city will also give you the chance to see baroque-style buildings, while the stunning Miranda Square offers the opportunity to take in panoramic views of the harbourfront. From here, you can see luxury yachts situated next to traditional boats owned by local fishermen.