Greece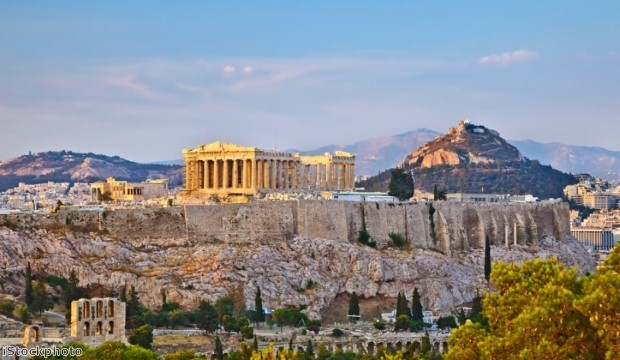 ---
Greece offers an abundance of experiences and its depth of ancient history is astounding. Ruins from ancient times dot the landscape and make for great excursions for every tourist. Take a ferry from mainland Greece to experience the array of islands scattered across the Aegean Sea.
Whether you're looking for a tranquil or lively Greek Island holiday, you're sure to find it in Greece. Athens has more than enough sights and activities to fill an entire holiday. A visit to the famous Acropolis is surely in order to see the Parthenon. The ancient Agora, the centre of ancient Athens, is also a must-see. And to view more of the findings from ancient Greece on display, the world-renowned National Archaeological Museum is an essential stop on your itinerary.
Greece is also the perfect destination for a holiday at the beach. With vast stretches of beautiful coastline, as well as many islands dotting the Aegean Sea, the golden sand and blue sea are never far away. The whole family can have a great holiday in Greece, as there are kid-friendly resorts in many of the top tourist destinations. Children will love a day at the beach or a day spent viewing ancient ruins. There is so much to explore that will make your holiday in Greece unforgettable.
Destinations in Greece:
Athens is the capital and largest city in Greece. It is home to many sights from the ancient world and the birth of western civilization, including the famous Acropolis. Thessaloniki is Greece's second largest city and the capital of the region of Macedonia, Thessaloniki is a great for sightseeing and day trips to the beaches at Halkidiki. Heraklion is the capital of Crete, the largest of the Greek islands. It is known for its Venetian monuments, and the nearby ruins of Knossos are a popular tourist destination. Santorini is a great destination for an island getaway that is uniquely Greek, and it is also said to have the best sunsets in the world. Kalamata is famous for its olive trees and silk scarves, and it is the gateway to the Peloponnese in the south of Greece. Rhodes Rhodes City and Lindos are two unique ancient urban environments on the island of Rhodes, a favourite among tourists that is located just off the coast of Turkey.
Getting to Greece:
Athens International Airport (Eleftherios Venizelos) is the main airport in Greece, and likely where your Greek holiday will begin. If you're heading to destinations outside of Athens, domestic flights can be booked with Olympic Airlines and Aegean Air. You can also take a bus from Athens to other cities in Greece. There are two main bus stations for intercity travel. Terminal A is for departures and arrivals from the Peloponnese, western Greece and the Ionian Islands, and Terminal B is for central and northern Greece. For more detailed information about bus routes and schedules, it is best to contact a tourism office, as the phone service is only available in Greek language.
The trains from Athens operate similarly, as there are separate stations for those headed to and from the Peloponnese and those headed to and from northern and central Greece. Visit this website for more information about Trains. Those wishing to visit the Greek islands can find ferry and catamaran services at the port of Piraeus in Athens. Piraeus offers daily services to all the island groups except the Ionians and the Sporades. Pick up a weekly ferry schedule at the tourist office in Athens, or check online at Open Seas, Ferries, and Greek Travel Pages.
Greece Essential Information:
Capital: Athens
Currency: Euro. For up to date exchange rates visit www.xe.com
Languages: Greek To learn the basics of Greek visit www.kypros.org
International dialling code: +30
Time zone: GMT +2
British embassy contact details in Greece: 1 Ploutarchou Street 106 75 Athens Tel: (30) 210 727 2600 www.ukingreece.fco.gov.uk/en/
Electricity in Greece: Greece uses type C and F plugs on 230 volts, 50Hz.