Get off the beaten track by volunteering in Nepal
Thursday, 5 January 2012 10:30 AM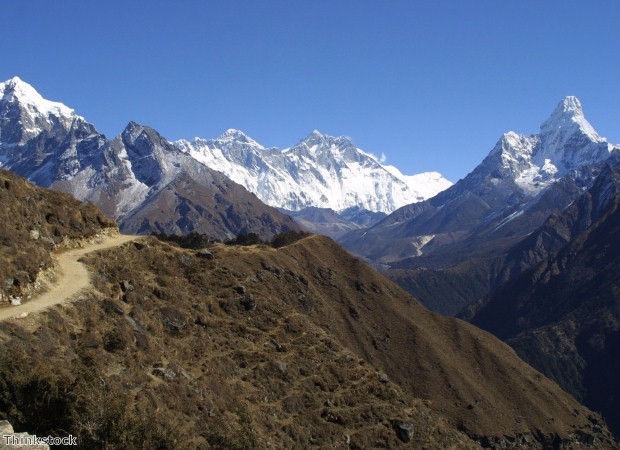 ---
Choosing to do voluntary work in Nepal allows you to base yourself in places that are located in a prime position for you to explore some of the country's best sights. On top of this, it enables you to really get under the skin of this beautiful south Asian nation.
Indeed, Nepal is one of the best destinations to head to in terms of adventure travel, so limiting yourself to the well-trodden tourism trail is certainly to be avoided.
Instead, you should endeavour to get out and explore, whether it be a stunning national park where wild animals roam, or the majesty of the Himalayas. Luckily, there are voluntary work schemes running in parts of the country where these sites will be based incredibly close by.
Take the project that is helping build schools for the local children who live near the Chitwan National Park. This UNESCO World Heritage site was the first national park in Nepal.
This fact should be of little surprise as it is home to some awe-inspiring attractions, from lush green valleys to tall hills. Nearby is a nature reserve that could make for an exciting daytrip, where you may even catch sight of a tiger during your exploration.
The project itself will see you help build schools for the local children, where you will get your hands dirty doing everything from plastering and levelling the ground to decorating the classrooms to create a fun and attractive learning environment for pupils.
If you're really after the adventure of a lifetime, you may have considered setting off on a trek through part of the Himalayas mountain range.
Should this be the case, Kathmandu is the ideal place to base yourself and luckily there is a selection of worthwhile schemes running in the city, giving you ample opportunity to volunteer while you're in Nepal.
One community work programme is endeavouring to build safe and comfortable children's homes. Such facilities are absolutely vital as they provide many young kids with somewhere to stay, when the alternative is in a prison cell with their parents, or on the streets.
You are sure to cherish the time you spend with the kids and other locals that you meet during your time working, while you will also be able to get a taste of what life is like for the city's inhabitants.
Just as important are the programmes that are helping the monks of Kathmandu's Buddhist monasteries learn English.
Every year, countless travellers make their way to Nepal in order to experience its spirituality firsthand and by helping the native followers of Buddhism get to grips with the language, they will be able to speak to these western visitors.
You may also play a part in helping some children to develop their English skills, which could enhance their career prospects further down the line.
Thanks to your prime location in the heart of the Himalayas, you will find it is easy to plot a route through the peaks that you can embark on either before your volunteering work begins or once it is over.
Another key advantage is that because there are likely to be other travellers working with you on these projects, you may find you meet people with whom you can set off on your trek – which is ideal if you are travelling alone.
One thing's for sure, this really will be the adventure of a lifetime.