Gap trips for adults: Explore something new
Travel is all about experiencing new places, meeting people and trying new activities – but all too often tourists get stuck seeing the same old things.
If you're looking for something a little bit different, Inspired Breaks can help. We offer amazing adventures for adults seeking a gap year, career break – or simply just a more inventive way to spend some annual leave.
With us, you can embark on amazing volunteer holidays, during which you could do anything from working on rural projects to teaching children English.
We also provide conservation, teaching and adventure breaks at incredible destinations across the world. So, no matter what kind of experience you are looking for, we can help you make it happen.
To find out more about the kind of breaks we run, read on.
Volunteering and adventure breaks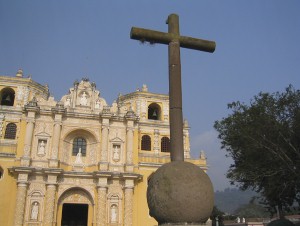 Adventure travel makes for immensely memorable, life-changing experiences and is a great way to really shake off the shackles of your routine back home.
Inspired Breaks offers a huge range of itineraries, which give you the opportunity to discover a new place in anything from seven days to 12 months!
On this kind of trip, you'll have the chance to explore amazing places. For example, you could jet off to Australia and swim with sea lions, go camel trekking and hike up 'Frenchman Peak' and much more all in one thrilling trip.
Alternatively, you might like the idea of volunteering. As well as making you a responsible tourist, this kind of career break lets us help you give something back by assisting communities and environments in need.
Indeed, there is a vast array of volunteer travel trips to choose from that allow you to really get under the skin of your chosen destination – and help out while you're there.
Fancy seeing Vietnam? Why not head out to the country and spend a few weeks exploring the sights, including Ho Chi Minh and the Mekong Delta, before taking part in a two-week rural project?
Or, you could choose to rehabilitate monkeys in South Africa – just one of countless volunteering options available with Inspired Breaks.
What other gap year options are there?
There are several other options for taking an adult gap year.
For example, you could choose to embark on a conservation trip, helping to protect the environments of endangered species such as tigers, monkeys and orang-utans.
Alternatively, you might like to travel to South Africa and work with local children to improve their reading skills – something that could dramatically enhance their education and future prospects.
Or, if you're eager to learn something new yourself, why not opt to acquire a new skill during your travels?
With so many options, you're bound to find something to suit your interests and available time with Inspired Breaks.
Discover the world with Inspired Breaks
Dedicated to taking you far beyond the generic tourist experiences, Inspired Breaks is perfect for adults seeking exhilarating, worthwhile travel options.
Whether you want to get away for as few as seven days to volunteer abroad or embark on a year-long adventure, we'll have a trip for you.
Our experienced staff can help you decide which trip is right for you, while they are also on-hand to assist during your travels.
To start planning your adventure, or simply to find out more about the breaks we offer, call us on 08445 734 101 or email info@inspiredbreaks.co.uk.

---