Explore Mexico on the adventure of a lifetime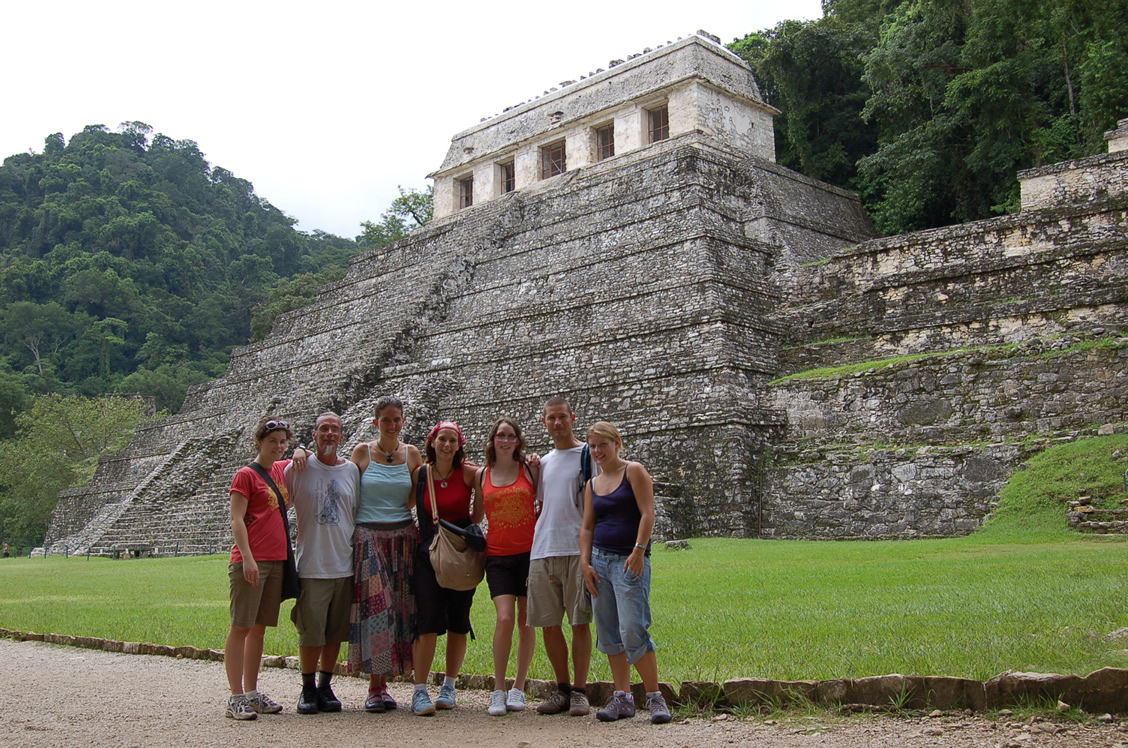 Mexico is a huge, diverse country that offers a multitude of holiday experiences, whether it is exploring ancient ruins, wandering through historic cities or simply heading to the beach and indulging in the odd watersport.
If you choose to take adventure holidays in Mexico with TrekAmerica you'll be able to combine all of these experiences and more to suit your own taste. The only troublesome part is deciding which of Mexico's unforgettable destinations to visit on your tour…
Cancun
Cancun is a popular resort destination and is the base from which TrekAmerica's Mexican tours set off. The city enjoys a subtropical climate and is perfect for those looking for watery activities such as scuba diving and snorkelling, as well as more thrilling pursuits such as parachuting. White sand beaches and clear blue waters are also the order of the day here, making Cancun the ideal place in which to relax.
Chichen Itza
Chichen Itza is one of the most fascinating sites in the world and a must-see on any trip to Mexico. A UNESCO World Heritage site, it was the ancient capital of the Mayan civilisation and hosts the famous stepped El Castillo pyramid, as well as an observatory and the Cenote Sagrado sinkhole
Merida
Merida, the capital of Yucatan, is an unforgettable metropolis founded upon the ruins of T'ho, a Mayan city. Known as the White City due to the white limestone used in these ruins, Merida is packed with impressive colonial architecture, as well as various museums and markets. Be sure to try out the local cuisine, as the city is home to some superb restaurants.
Campeche
Campeche is another UNESCO World Heritage site that history buffs will love. The city is a prime example of a Spanish colonial harbour town and architecture from the period can still be seen in its historic centre. Highlights of a trip to Campeche include the Ria Celestun Biosphere Reserve, as well as Calakmul, which is one of the biggest biosphere reserves in Mexico and also has a section exploring Mayan archaeology.
Palenque
Palenque is widely regarded as one of the most important areas in Mexico when it comes to Mayan history. It takes the form of a set of ruins situated deep in a tropical jungle, including the pyramid-shaped Temple of the Inscriptions. The area is perfect for hiking and harbours a wide range of flora and fauna for nature lovers to spot, as well as the spectacle of the Agua Azul and Misol-Ha waterfalls, which are particularly popular among sightseers on Mexican adventure holidays.
Bacalar
Bacalar is a stunning beach destination that will likely offer a welcome respite from trekking around ruins and large cities. It is also known as the Lagoon of Seven Colours thanks to the ever-changing hues associated with the waters around the area. Visitors to Bacalar will be able to see the Fort of San Felipe and the intriguing Cenote Azul natural well, which is filled with mysterious caverns, passages and rock formations – making it a favourite destination for experienced divers.
Mexican Caribbean
The Mexican Caribbean, which includes Playa del Carmen, is the perfect destination for those seeking the pure pleasures of sun, sea and sand while also soaking up Mexico's unique ambience. Of course, active types wanting to do more than just lie on the beach all day will be able to indulge in a variety of watersports, as well as explore underground caverns and go quad-biking.
San Cristobal de las Casas
San Cristobal de las Casas is a spellbinding mountain town strewn with cobbled streets, Indian markets and wonderful architecture. Just a few of the main sights here include the baroque-style cathedral and the Templo de Santo Domingo. You can also use the town as a base from which to explore nearby San Juan Chamula, El Arcotete and the Huitepec Ecological Reserve.
Tuxtla Gutierrez
Tuxtla Gutierrez is another mountain city filled with various architectural styles, although its main draw is the nearby Sumidero Canyon, which boasts walls measuring 1,000 metres high and a variety of spectacular waterfalls. The El Ecote Reserve, the Faustino Miranda Botanical Garden and the Miguel Alvarez del Toro Zoo are also situated close by.
Oaxaca
The city of Oaxaca is surrounded by some stunning mountain and valley scenery and offers some fantastic trekking opportunities. Within the city itself is a host of museums and colonial buildings, while just outside Oaxaca are several important sites of archaeological interest, particularly Monte Alban and Mitla.
Beyond Mexico
Mexico trekking specialist TrekAmerica also offers tours that venture out of the country and into Guatemala. This diverse destination is home to sights such as the Yaxchilan ruins and the pyramids of Tikal that will provide opportunities for some great photos to impress friends and family back home.
---