Experience South America with tailor made Chile holidays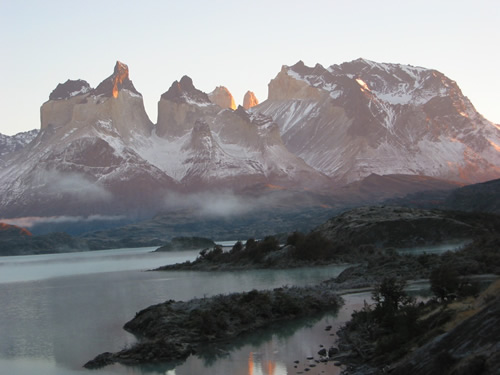 Chile is a fantastic destination for a holiday of a lifetime, thanks in no small part to its dramatically diverse scenery and the opportunity to take part in fantastic activities.
In fact, there are so many things for you to see and do that if you try organising an entire trip to Chile yourself, you may find the experience to be a little overwhelming.
This is where Pura Aventura can help.
As experts in tailor made holidays to Chile we can provide you with fantastic excursions that give you a deep insight into all this amazing country has to offer.
Chile – the ideal active holiday destination
Adventure holidays in Chile give you the opportunity to take part in a wide variety of activities and pursuits, so you can be sure there will be something that matches your interests.
We have a number of excursions aimed at giving you a true taste of Chilean life but if there is somewhere you really want to see or an activity that you long to take part in you can tailor your trip accordingly.
Just contact us and we will set about helping make your break the holiday of a lifetime!
You can travel as part of a small group following one of our pre-organised itineraries or we can create a bespoke holiday that caters to your specific needs.
In our experience, we find many people are keen to go on trekking holidays to Chile.
By booking with us, you can walk through the beautiful landscapes of the Atacama Desert in the north of the country or alternatively hike through the forests and volcanoes of the Lake District.
But hiking is by no means the only activity you can take part in while in Chile.
The country is one of the premier destinations for winter sports in the southern hemisphere and we provide skiing excursions to a number of its best resorts, including Chillan, Portillo and Valle Nevado.
June to September is the best time to go skiing in Chile and not only will you be able to experience fantastic snow runs but you can also enjoy beautiful scenery.
You can also visit Patagonia – situated at the tip of South America – and Easter Island, which is thought to be the most remote inhabited island in the world, while horse riding and self drive holidays to Chile's vineyards are just some of the other activities we can arrange.
However active or laidback you wish your holiday to be, just let us know and we will work to meet your requirements.
Book tailor made breaks to Chile with Pura Aventura
Whether you want to explore Easter Island or go trekking through the Chilean forests, here at Pura Aventura we can provide you with the holiday of a lifetime.
Our range of Chilean holidays encompasses all areas of the country and gives you the chance to take part in a variety of great activities, but if there's something particular you want to do we can offer a tailor made experience that will cater to this.
An independent company driven by a passion for travel, we have more than a decade's experience of organising excursions to Latin America and Spain.
In fact, Chile was the first place we began providing holidays to so we feel we have extra-special knowledge of the country.
Comfortable, active holidays are what we specialise in and we take care to protect the places we visit by keeping travel groups small to minimise our environmental impact.
All our holidays are ATOL-bonded so you have total peace of mind when you make a booking.
To find out more about our holidays to Chile, get in touch today. You can call us on 0845 22 55 058, or +44 1273 676712 if you are ringing from outside the UK.
Alternatively, you can email us or fill out a form on our website to get a brochure delivered to your home.
---