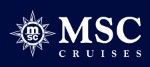 New mini break on the block: the short cruise
Sunday, 10 March 2013 9:00 AM
---
If you're looking to whisk your loved one away on a romantic holiday then forget about a country cottage or luxury city hotel, there's a new mini break on the block; the short cruise.
While this type of holiday might seem frivolous for a short trip, you can find fantastic deals on cruise breaks, such as those found here, meaning it need not cost a lot. Below are five reasons why you should consider setting sail on your next mini break with your partner.
1. Cruises are affordable
Long weekends in a city at home or abroad can soon add up – once you have factored in the cost of flights, transfers, a hotel room and spending money, it can reach hundreds of pounds. For a similar cost or just a little bit more, you can instead go on a cruise to lots of different places.
For your money, you have your travel and accommodation in one, as well as onboard entertainment, access to a swimming pool and an array of other facilities, depending on your ship.
2. You can spend more time together
When you jet off somewhere for the weekend, you normally have to take a taxi or train to the airport, check in, wait for the flight and then endure a transfer at the other end. This can significantly eat into your romantic break, meaning you can sometimes spend a whole day travelling.
On the other hand, a cruise allows you to start your break as soon as you step on the ship, whether you decide to grab a drink, a massage or relax on deck.
3. The trip offers great variety
Don't make the mistake of thinking that you have to fly somewhere exotic to enjoy a cruise packed with a variety of destinations. Cruises visit an array of places, meaning you can see and do a lot during your getaway.
Just a handful of the places you can explore include bustling Amsterdam, stunning Flaam, sunny Lisbon, pretty Le Havre and the beach city of Palma. One minute you can be browsing museums and galleries and the next lying on a beach soaking up the Mediterranean sun.
4. It makes for an unusual present
If you're looking to treat your partner, then cruise tickets are certainly different to the usual box of chocolates and bunch of flowers!
With so many destinations included in one trip, it beats the standard mini break hands down, giving you the chance to enjoy more destinations together than a typical holiday would allow.
5. You don't have to use all your holiday
If you are concerned you will need to use up a large chunk of your annual leave to take a cruise with your partner, this is not the case. Cruises to Europe tend to last around a week, although there is the option to stay seabound for longer.
In as little as seven days, you can explore the incredible Norwegian fjords, take in the sights of Bilbao or soak up the sun in Sintra, which is perfect if you or your loved usually get restless on a traditional city or country break.