Break away with a singles holiday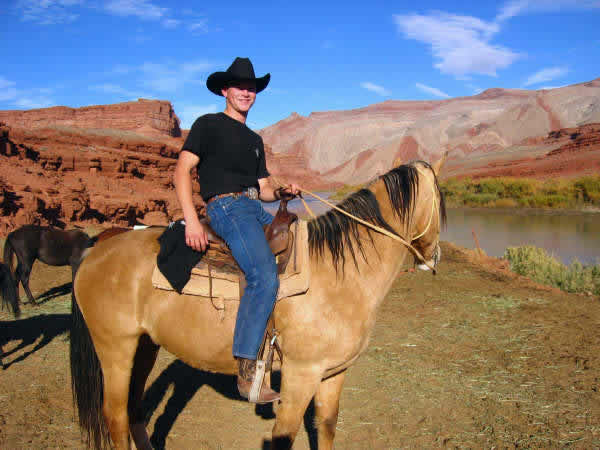 Tired of the day-in day-out routine of ordinary life? Well, people fed up with the rat race could find that a break abroad gives them the chance to get away from it all and indulge in completely new cultures and experiences.
And perhaps there is no better way to do this than by embracing solo travel. It may seem daunting at first, but the prospect of going on singles holidays can provide a number of advantages.
Practical benefits
One plus point of adventure holidays for singles is that total responsibility for it lies with one person – yourself.
This means that you have complete say in the destination for your adventure abroad, as well as how much money you spend, something that could prove useful for people with friends and family members who can be difficult about what they want from a travel experience.
It's your hard-earned cash and time you're spending, so why should you constantly have to cater to the demands of others? If there's somewhere you've always wanted to go or something you've always wanted to do, why not just go for it?
After all, you can't wait on other people forever. By going it alone you could also avoid any possible arguments with friends while travelling. There is perhaps nothing worse than having a blazing row with a loved one who you are then forced to spend every minute of the next few weeks with. Travelling by yourself removes the chances of this happening as well as bringing a few other benefits
One of these is that you can follow your own schedule. From trivial things such as not having to wait for your friend to finish using the bathroom to more important matters such as deciding how long you stay in a city, time is sure to be on your side. And travelling by yourself could result in the luxury of having an empty seat next to you while on a train, plane or bus – this means plenty of room and offers you the chance to stretch out, something you may be particularly grateful for on a long trip!
You also don't have to worry about the prospect of a companion losing their passport, keys, travel tickets and other vital items, something which could prove particularly troublesome if you're on a tight schedule and need to be making your way to the next destination in a hurry.
Take your own path
Going on holiday by yourself could also be the ideal answer for those after a heart-pumping, high-octane travel experience.
If you're keen on activities such as cycling, hiking and climbing while abroad, going away with a bunch of friends who are happy to do nothing but sit by the pool and drink is unlikely to satisfy you.
As such, taking part in America holidays – which can also offer activities such as camping and excursions to places of outstanding natural beauty – could prove to be a much better way to spend your holiday time.
However, whatever it is that you're into, taking the time to go away by yourself can guarantee that you'll be able to pursue your interests. But setting off from your home town or country by yourself does not mean that you will be completely alone for the duration of your trip.
Staying at campsites, hostels and other accommodation you are bound to meet fellow travellers also made the decision to get up and go it alone.
Indeed, you may find the fact they too chose the singles trips path means you have many things in common and are able to share your experiences of being on the road, as well as giving advice on destinations and places to stay. You may also find that engaging with others – whether they are fellow travellers or local people – is an easier experience.
Approaching strangers – for example if you need help with directions – is likely to be more successful if you are on your own, rather than part of a large group of people.
Of course, people often want to share their experiences with their loved ones and solo travellers can find they can do this by sending an email or logging on to a social networking account from a hostel or internet cafe to update friends and family members on their progress.
This could also allow those who have taken a digital camera with them on their travels to upload photographs of the sights they have taken. However, sending a hand-written postcard or letter are two other – albeit more traditional – ways of keeping in touch.
With the whole world out there isn't it time you got out and experienced some of it? There's so much to enjoy about the prospect of solo travel, just do it!
---