Amazing destinations for marine conservation
Thursday, 6 October 2011 2:55 PM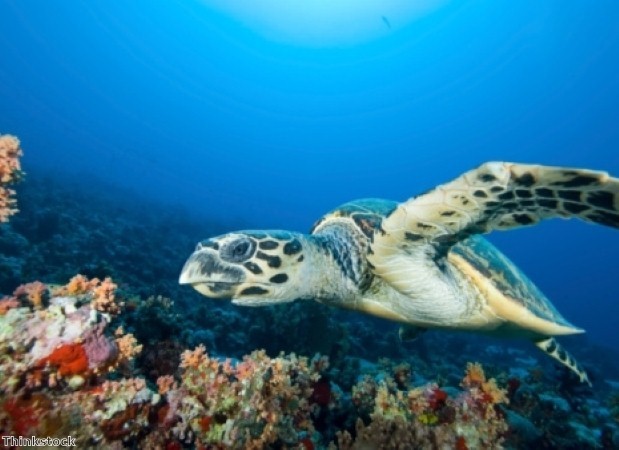 ---
The world under the waves is a fascinating, mysterious place – and its home to some of the planet's most amazing endangered species. If you're considering taking a trip overseas – whether for a gap year or simply a holiday with a difference – why not think about taking part in marine conservation at the same time?
There are several destinations that allow you to help out with this kind of project, as well as experience your incredible surroundings. During your time abroad, you'll have the opportunity to see rare creatures – and make a tangible, positive difference to their future.
If this piques your interest, you could opt to volunteer in Costa Rica. This is a great place to get involved in sea turtle conservation, with multiple locations offering you the chance to help in protecting the habitats of these magnificent creatures – as well as recording crucial data.
For example, you could head to the Caribbean coast and take part in both day and night patrols of the beach, helping to ensure the animals' safety. During nesting season, you'll also help to keep the area clean. Among your duties will be to monitor their movements, collect eggs and record the data of new hatchlings.
You can take part in similar activities on the Pacific coast, while here you might also like to combine your conservation efforts with exhilarating surfing sessions.
However, whichever spot you select in Costa Rica, you'll have the chance to soak up the laidback atmosphere and experience life on the beach.
Alternatively, you could choose Sri Lanka as your destination for volunteering overseas. Here, you can mix work conserving the turtle population with helping the local community, which is still struggling to recover from the 2004 tsunami.
Indeed, the Kosgoda Sea Turtle Conservation Project was badly affected by the disaster, with its infrastructure and volunteer numbers suffering; so, new willing helpers are all the more appreciated here.
Additionally, many people are still trying to rebuild their homes – or are living in damaged buildings. So, as well as monitoring turtle activity, you will work at the local community centre assisting people of various ages in learning English and gaining key life skills, while also playing games with youngsters.
With weekends free to explore the sights of Sri Lanka, this is bound to be a rewarding trip.
Another option is heading to Guayaquil in Ecuador to work at the Wildlife Rescue Centre – the first of its kind to be established in the country. Home to a huge variety of wildlife, this destination is an excellent choice for animal lovers, and the centre cares for some 300 creatures.
Among the most endangered of the animals at the sanctuary is the American crocodile, which is undergoing the centre's breeding programme.
Here, you will get involved in the animals' general care, including their feeding and cleaning, as well as taking part in activities such as plant identification – which will be carried out in mangroves and tropical forests.
While you're not working on the project, you can explore the amazing parks the area is home to, in addition to sampling the vibrant local nightlife.
So, if you're eager to make a real difference during your next getaway, why not incorporate a volunteering trip into your itinerary?