A quick guide to 5 of Abu Dhabi's most luxurious restaurants
Thursday, 8 December 2011 4:42 PM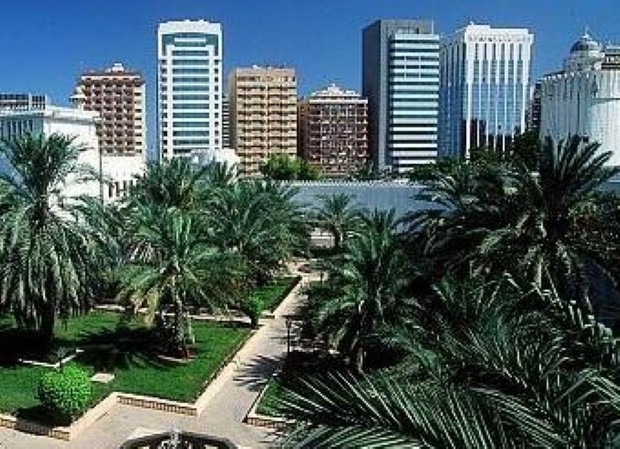 ---
The capital of the United Arab Emirates, Abu Dhabi is a luxurious holiday destination boasting opulent hotels and attractive high-end shops. No indulgent getaway is complete without a touch of fine dining – and fortunately, the city has this in abundance.
Abu Dhabi holidays are a favourite choice among those seeking sophisticated breaks, with the city's pairing of towering skyscrapers and love of luxury combining to make a favourite haunt among those keen to live the highlife.
Booking first class flights is a great way to make sure that your journey is as enjoyable as your stay, and once you arrive you'll be greeted by an array of wonderful restaurants guaranteed to make sure your taste buds are kept equally happy.
Just one of the many luxurious restaurants you could visit is Mezlai, which is situated at the Emirates Palace hotel. The perfect place to get an authentic taste of Emirati cuisine, it has an attractive blend of traditional food and beautiful surroundings.
However, Abu Dhabi is known for providing a whole host of fine cuisine, and here you can taste everything from exquisite Italian dishes to sensational seafood. It may come as no surprise, then, that there are some excellent French restaurants to visit – and one of the best is Bord Eau.
Situated in the Shangri-La Hotel, this eatery serves up some phenomenal French dishes, using ingredients imported from the country itself for an added air of authenticity.
A beautifully decorated venue, it is the ideal place for a romantic meal – and an accompaniment of fine wine is a must.
If you prefer Italian cuisine, however, BiCE is an excellent restaurant to choose. This is located in the Hilton Abu Dhabi and is known for its authentic dishes that span traditional fare and modern culinary styles.
A great place to go if you are after a relaxing, slow dining experience, it is a vibrant location with attractive decor.
If you're a seafood fan, one luxurious restaurant you might like to try is Sayad. Also located in the Emirates Palace hotel, this upmarket seafood eatery boasts beautiful dishes, including a caviar menu and a champagne trolley that make it a wonderful choice for special occasions.
Our last luxury Abu Dhabi restaurant is another seafood venue, offering an incredible ocean backdrop – and possibly some of the best al fresco dining in the city. At Finz, you can look forward to trying excellent oysters and caviar.
Wherever you choose to dine, visiting one of Abu Dhabi's top eateries is a must to complete your holiday experience before boarding your British Airways first and business class flight home.