Explore Patagonia with tailor made holidays from Pura Aventura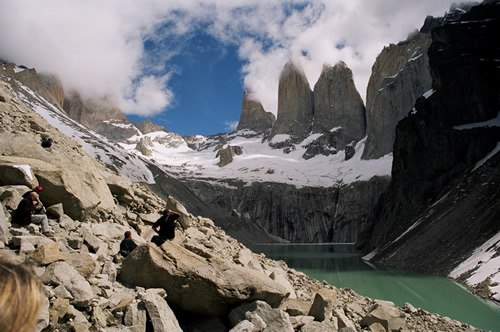 Patagonia is a wonderful destination for the holiday of a lifetime – and one of the best ways to make the most of a stay in this part of the world is with a handmade break that lets you do exactly what you want.
The region encompasses the southern portion of South America, stretching across parts of Argentina and Chile. There are many things to see and do – along with various breathtaking landscapes to take in – on a Patagonia tailor made holiday. For a truly memorable experience, book your break in Patagonia with Pura Aventura.
We have a passion for travel in Latin America that enables us to put together some fantastic itineraries that cater to your interests.
All about tailor made holidays in Patagonia
There are several possible adventures to choose from when it comes to breaks in Patagonia.
One such itinerary takes you on a tour of some of the best spots in southern Chile – you can choose specific activities such as walking, rafting, horse riding and mountain biking as you visit areas including the Chilean Lakes, the Huilo Huilo Reserve and Puerto Varas on your Patagonia adventure holiday.
You'll be able to see a range of stunning landscapes that include forests, waterfalls, mountains, volcanoes and rivers, among other types of terrain.
You can alternate between activity-filled days and periods of relaxation, making for the perfect getaway.
Another way of exploring Patagonia is by combining the highlights of both Chile and Argentina in a single trip.
When you opt for a tailor made holiday in Patagonia that takes in both countries, you will soon find that you have a vast range of sights and activities to choose from.
From vibrant Buenos Aires and the stunning Chilean Lake District to the Torres del Paine National Park and the Perito Mereno Glacier, you will visit locations that are sure to create some unforgettable memories on your South American adventure.
Potential activities include walks along gentle, picturesque trails and more challenging routes, a boat trip to the face of Perito Mereno and horse riding.
There are plenty of opportunities to turn your Patagonia holiday into something particularly special simply by choosing the pursuits that most appeal to you.
And as your trip will last around 16 days, you can be sure of having ample time in which to fully explore the delights and wonders of this corner of the globe.
Book your Patagonia tailor made holiday with Pura Aventura
If you're searching for your dream Patagonia holiday, let the experts at Pura Aventura create your ideal itinerary for you. We pride ourselves on putting together adventures that let you be only as active as you want to be while travelling in comfort.
Our small team has a strong love of all things travel-related that will make your break a truly unforgettable one.
All of our holidays are ATOL-protected for your peace of mind and we also take steps to ensure your stay in Patagonia has as little impact on the environment as possible by adhering to sustainable and responsible travel principles.
Email us or request a brochure through our website to find out more about our offerings, or pick up the phone and speak to one of our friendly team on 0845 22 55 058 or +44 1273 676712 from outside the UK.
---