A guide to sports and leisure activities to enjoy in Cairns
Tuesday, 27 September 2011 4:35 PM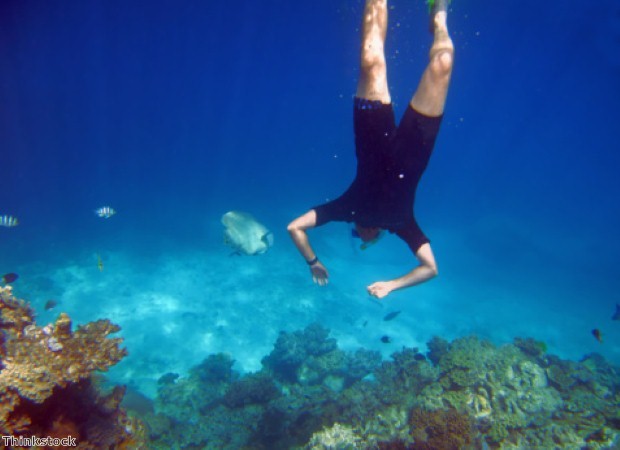 ---
If you're an active type, you might want to consider booking flights to Cairns for a sport-filled holiday.
Being in Australia, there is much in the way of water sports to enjoy in the countryside, so hopping on cheap flights to this particular destination is sure to be a good idea if you're keen to splash about while away.
Why not start off by going river tubing at the Behana Gorge, winding your way through lots of natural tree tunnels before going freshwater snorkelling and then just floating about in the lovely warm water?
All you need to remember is your swimming costume, a towel, lots of sun cream and some shoes you don't mind getting very wet and you're bound to have a wonderful time.
Then you could swap your water wings for a kayak and explore Fitzroy Island and the Great Barrier Reef. You don't need to have any previous kayaking experience and you'll have a whale of a time investigating this part of Cairns.
It is just 45 minutes away from the city by ferry and you will find lots of idyllic sandy beaches to chill out on after you've had your fill of the water.
If you'd prefer to stay on dry land, why not go horse riding instead? Make your way to Blazing Saddles farm, which is located just outside Kuranda – a 35-minute drive from Cairns itself.
You can saddle up and embark on a journey through bushland and rainforest, or head into the outback. You'll be able to explore creeks, giant termite mounds and savannah plains, which are all part of this working cattle station.
Those who prefer to take things a bit slower, but still want to remain active while on holiday, might want to consider playing a few leisurely rounds of golf on one of the many courses to be found in Cairns.
Some of the most beautiful fairways in the country can be found around here, such as Paradise Palms in Palm Cove – just a short drive from the city centre.
This was in fact voted one of the top 100 Australian golf courses by Australian Golf Digest and would be a great choice if you want to tax yourself, as it is also considered to be one of the most difficult courses to play on.
There are lots of hiking opportunities here, with one of the most popular walking tracks being the Red Arrow. This 1.5 km route will give you great views of mangroves, the ocean and the city, while you might also enjoy heading to Crystal Cascades, which is home to rainforest waters and swimming holes, as well as natural jacuzzis.
Of course, you might prefer to stay within the confines of the city and do a bit of shopping in Cairns.
If so, you're in luck, as there are some great places to go to spend some money and pick up a few souvenirs of your trip away. Consider a visit to the Pier Marketplace, which is home to lots of stalls offering fashion and food.
However, if you prefer all your stores to be in one place, you should make your way to the Cairns Central Shopping Centre, where hundreds of shops can be found under one roof.
Both national and international brands are housed here, as well as a food court and a cinema, so you could easily spend an entire day in this part of the city.
In addition to this, you should make some time on your trip to visit a few of the local markets in Cairns. There is a night-time market held on the Esplanade, where you can find toys, fashion items, souvenirs, gifts and novelty items.
If you're looking for some locally grown produce and delicious exotic fruit, head to Rusty's Market between Grafton and Sheridan Streets on Fridays, Saturdays and Sundays. There are also arts and crafts items you can pick up.
Whatever you decide to do in Cairns, you are sure to have a great time and are likely to want to return to the area time and time again – so why not look into the cheap flights available to this part of Australia?