Top 5 new travel apps for 2013
Wednesday, 3 April 2013 1:00 PM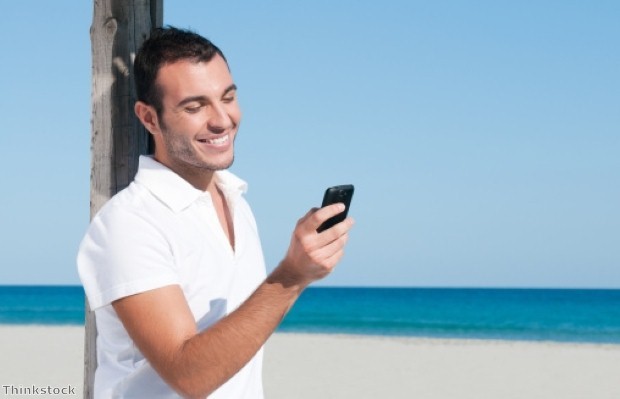 By Sarah Gibbons Follow @SarahGibbons_
There's an app for everything these days and when it comes to travel, there's a plethora on offer to aid and entertain you wherever you are in the world. New useful apps are launching all the time, but we've picked out five new apps to look out for in 2013.
Triptease (iPad) Free
Designed to offer a stylish take on hotel reviews, focusing on high quality images, the newly-launched Triptease is set to revolutionise the way we see and share travel. What's more, Triptease is built for iPad – the perfect mobile platform for flicking through stunning travel images and reviews on the go. Travel inspiration at its glossiest.
Rail Planner App (iPhone/iPad/Android) Free
Are you off inter-railing around Europe this summer? If so, this newly launched app is for you! Rail Planner App is free and offers everything pass holders need to successfully plan their rail journey. As well as providing offline timetable information for international European trains and connections, you can also find out where the closest train station is with its inbuilt augmented reality function. As an offline app, an internet connection is no longer necessary once it's been downloaded, with the exception of accessing some of the special features, ensuring you don't rack up hefty roaming costs!
iTranslate (iPhone/iPad/Android) Free
The most popular iPhone translator app, iTranslate is now available on Android. With over 60 languages, you can easily understand the lingo of the country you're travelling in by using its state-of-the-art voice recognition, dictionary, and paste-to-translate features. With this pocket translator, you'll never look lost again!
Foodspotting (iPhone/Blackberry/Android/Windows) Free
Although it launched in 2010, Open Table have recently acquired Foodspotting for a cool $10 million, with the aim to incorporate it into their restaurant reservations service. So, if you're not a keen 'foodspotter' right now, you may well be soon! Foodspotting is a visual guide to great food – and where to find it. Similar to Urbanspoon, Foodspotting is focused more on great dishes, not just great restaurants, and users can recommend a particular plate of food by snapping a photo (via Instagram) and uploading it. This way, you can discover the best meals around the world, recommended by people who know and love fantastic food.
Dog Friendly UK (iPhone) £1.99
Let's not forget our four-legged friends! With more and more people holidaying with their pet pooches, knowing where to go is important. The Dog Friendly UK app launched back in late 2010, but it has now been made bigger and better. The new app increases the number of searchable dog friendly directories from eight to 19, with an extra 10,000 venues added, making a total of nearly 30,000 venues where dogs are made as welcome as their owners.
Any great new launches we've missed? Comment below!