When you think of trips to Thailand, your mind wanders to the major city of Bangkok. However, there are loads of other destinations to enjoy in this southeast Asian paradise. Step forward Pattaya, a coastal island resort city that's jampacked full of fun and energy. It's easily one of the most vibrant and colourful places on the continent and offers a plethora of treats.
Located just a short distance away from Bangkok, Pattaya offers an alternative look at Thailand. If you fancy spending a few days here, then you need to read our travel guide. We've done all the research to help you organise your trip and figure out what to do in a city full of life.
Top Tourism Tips For Pattaya
Pattaya is certainly a city that's become more and more tourist-friendly over the years. In the past, it was just another small city on the coast of Thailand. Then, tourism hit in the '80's, and the city hasn't looked back since. So, you shouldn't find it hard to do most things here as they make it convenient for people all over the world. However, you still need to know a few tips to stay safe and ensure you have a good trip.
Don't. Rub. Buddha. Heads.
You'll find loads of different Buddha statues throughout Pattaya – it's a fairly religious area of Thailand. Whatever you do, don't rub the heads of Buddha statues, just don't. A lot of people do this because their shiny bald heads look tempting and it would make a cool Instagram photo. In reality, it's highly disrespectful, and you'll get an earful from the locals if they catch you doing this.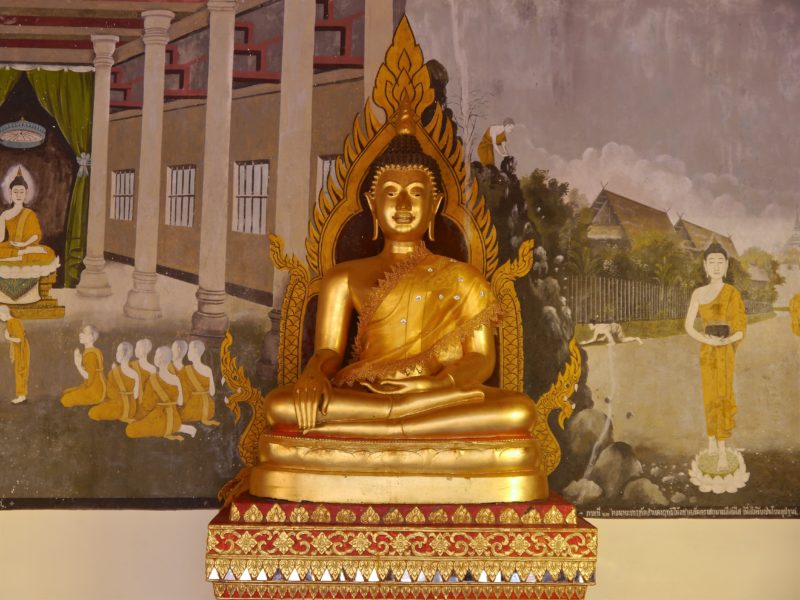 Be Polite To The Locals And Show Respect
Speaking of the locals, you need to show them a lot of respect. Most of them have been living here before it became a tourist hotspot. Likewise, most of them are longing for the days where their city returned to its quiet and sleepy ways. As such, they're easily offended by rudeness such as putting your feet on tables or chairs and pointing. Bear this in mind as you don't want to get on their bad side.
Don't Travel Alone At Night
Pattaya may be a great city, but it's not without its flaws. There's a lot of bad stuff that goes down here, particularly at night time. You will definitely avoid it if you play it safe and travel in groups. Don't stray from the popular tourist places, and you'll be absolutely fine.
Be Wary Of Cars
In some parts of the world, people pay close attention to road safety. Pattaya isn't one of those places! The drivers here are borderline crazy, so be extra careful when you see cars. Even if you're at a set of traffic lights that are red, double check no cars are coming as they could still go straight through the crossing.
Top Things To See & Do In Pattaya
It's fair to say that Pattaya is definitely a party destination that's full of exotic delights. From the wonderful to the downright…well, weird, there are loads of different things to see and do. We'll make your life easier by creating a mini list of things you should experience. Read them, make a mental note, and complete them all!
Walking Street
Walking Street is ironically named as a night here will leave you stumbling back to your hotel full of cocktails. It's the main party hub of the city and represents the best nightlife in the whole of Thailand. It comes alive in the evening where vehicles are banned and all the bars and clubs open. Think Thailand's answer to the Las Vegas strip, only more neon lights, and probably more bars per metre.
Nong Nooch Tropical Botanical Garden
You don't have to live the party lifestyle when visiting Pattaya, there are loads of other amazing things to see and do as well. One of which is a trip to the famous Nong Nooch Tropical Botanical Gardens. Honestly, it's like you've walked right into a piece of art- the sights and scenes are quite staggering. It's awash with colour, you have luscious greens, bright pinks, gloss blue, and so much more. Feast your eyes on some of the most amazing flowers you'll ever see, and just bask in the fresh scents and relaxing atmosphere.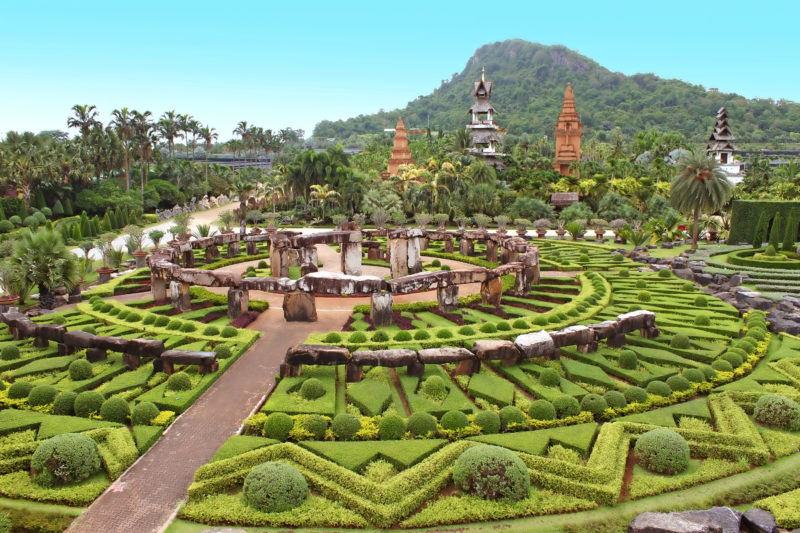 Big Buddha Hill (Wat Phra Khao Yai)
The Big Buddha Hill is aptly named thanks to the giant Buddha statue sitting atop it. This in itself is worth seeing as it's so big and gold. But, the climb up this hill is also worthy of your time, it's a fun little hike, and you're rewarded for your endeavours. Get to the top, and you can stand by the statue and stare down at Pattaya for panoramic views that make your mouth water. Be respectful while here as there is an open temple where worshippers regularly flock to.
Sanctuary Of Truth
For a real eye-opening experience, go and visit the Sanctuary of Truth. There's nothing like this in the rest of Pattaya, or Thailand in general. It's a work of art and looks so unique. The makeup of the place is just breathtaking, and it teaches you about the importance of philosophy and truth. A great idea if you're keen for some spiritual fun.
Art In Paradise
It's always fun to check out the local art galleries when you visit a new city. In Pattaya, they have one called Art In Paradise. It's completely different to any other art gallery you've ever been in. The key thing here is that you become part of the art displays. You're allowed to take pictures of everything as you become one with the art. It makes the whole art gallery experience a little more fun, and you'll be glad you came.
Transportation In Pattaya
If there's one thing that could be improved about Pattaya, it's the range of transport options available to tourists. While you can always rent a car or motorbike, this isn't what we recommend. Instead, you're better off choosing between taxis and the local bus service. Taxis are called 'Baht Buses' and will take you anywhere you need to go. They tend to have set routes, but drivers will make exceptions from time to time. If you want to get somewhere more quickly, there are motorbike taxis available as well.
There used to be a regular bus service around the city, but it didn't last long. For now, your main public transport options are the Baht Buses and other taxis.
Thankfully, these options can get you to and from the nearest airport to Pattaya; U-Tapao Airport. However, this is probably only good if you're looking for more domestic flights around Thailand. If you're travelling from far away, you're better off flying into one of Bangkok's main airports and travelling from there.
Getting from Bangkok to Pattaya city is a lot easier than you might think. Suvarnabhumi airport has a direct bus transfer to the main city centre.  You have to buy tickets from the counter at the airport, or from the 389 Bus Station in Pattaya. Depending on what hotel you're staying in, there may well be an option to get this bus straight from it.
All in all, Pattaya is a truly majestic city on the coast of Thailand. It's got a lot going for it, including a cool blend of outrageous nightlife and engaging daytime attractions. If you're looking for somewhere to party, this is certainly the place for you. Equally, if you want a relaxing holiday exploring a stunning area of Thailand, then this city works for you too. Hopefully, this guide gives you everything you need to know about travelling there, and you can use it to your advantage.