What to pack for a safari holiday
Thursday, 27 September 2012 7:27 AM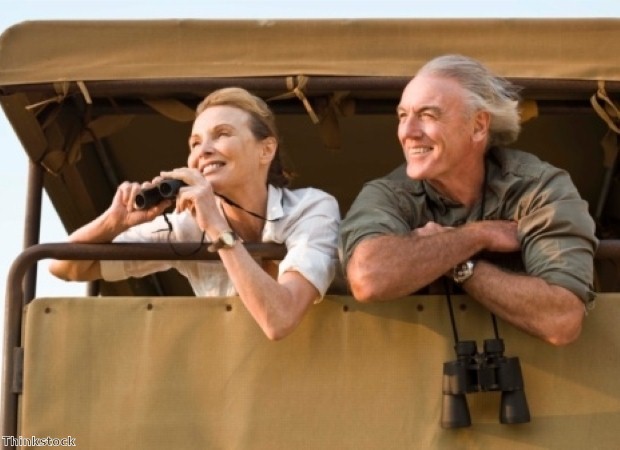 ---
Once you have decided to go on a safari holiday to Africa, you are more than likely to be preoccupied thinking about all the exciting things you will see and do. However, it is important to focus on preparing for your adventure, including packing all the relevant equipment you will need for your trip of a lifetime.
There are many things you may wish to take on your safari adventure, but the trick is not to overpack and only bring the essential items. Here are a few things you should not leave home without.
The right clothes
Having the right clothes to wear on safari is imperative, but if you have never been out in the African bush before, you may not know what these are. In the daytime, it can be extremely hot so make sure you wear light layers and not heavy garments of clothing. Therefore, it is advisable to leave jeans at home and wear shorts and T-shirts.
It is worth noting, however, that temperatures in the evening can drop considerably depending on where you go and what time of the year you travel. When the sun goes down, it can quickly become very cool so do not forget to bring several cardigans, sweaters, long-sleeved tops and loose-fitting trousers.
You should also think carefully about what colour outfits you bring. Black clothes can absorb the sunlight making you very hot, so it is best to avoid this colour. As you do not want to attract too much attention from the wildlife in the area, it is a good idea to wear neutral colours – such as khakis, creams, greens and browns – so you camouflage into the savannah.
Right footwear
Along with the right clothes, you need to have appropriate footwear. While your plans to tour the landscape in a 4×4 will not require you to walk a great distance, you might wish to take part in a walking safari. This involves you being led through the open savannah by a trained guide.
It is best to wear closed-toe hiking boots to do this, as the ground could be covered with thorny bushes, bones and dangerous insects. The land is also likely to be uneven, so having strong supportive boots will ensure you do not injure your ankles during your stay.
Head torch
Safaris take place deep in the heart of Africa's countryside, meaning that you will be far from any form of civilisation. Depending on what type of accommodation you choose to stay in, you might pick a spot that offers a back-to-nature experience with very rustic features. If this is the case, you are unlikely to have electricity and subsequently you will not have any lighting when the sun sets.
Head torches are therefore extremely valuable, as they enable you to see in the dark, so you can travel safely back to your lodge and be on the lookout for any wild creatures that might be visiting the camp during your walk.
Medicine
Something else not to leave home without is a first aid kit. Your camp will have medical equipment should anything serious happen to you, but it is a good idea to carry around some medicines with you anyway. Items to put in your first aid kit are headache pills, anti-diarrhoea tablets, rehydration sachets, anti-nausea medicine and antiseptic wipes. Do not forget to carry any personal treatments you require with you as well, as these could be extremely difficult to come by if you are on a safari in Tanzania, Botswanaor any other African country.