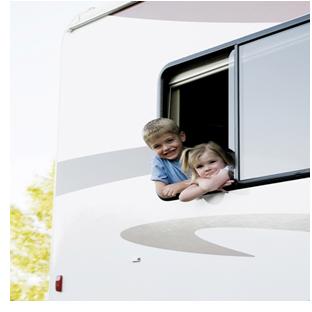 If you've always dreamed of going on an epic road trip and experiencing the adventure of a lifetime then why not make it a reality with a USA motorhome holiday?
USA motorhome holidays take you across some of the most beautiful terrain anywhere in the world, offering everything from barren expanses to lush green areas and everything in between.
Americans have been discovering their own country in this way for decades and it has been the subject of many a Hollywood film. If you have always imagined yourself in a motorhome travelling on the open road then USA motorhome holidays are the perfect choice.
Explore the US at your own pace
The beauty of motorhome holidays in America is that you have complete independence. You are in charge of what time to hit the road, how long to stay in certain places and where you are going to go.
You can move from one national park to the next, stay overnight in some towns and just a few hours in others and stop to take in some of the amazing sights the USA has to offer. The freedom that recreational vehicles (RVs) give makes them the perfect way to explore for many people. There are no hotel check-ins, no advance reservations and nobody else dictating the tempo of the holiday.
When you begin your odyssey across the USA you will notice that there is a huge network of campsites dotted from coast to coast. That is because motorhome holidays in America are extremely popular.
There are a number of different routes which travellers have taken over the years, some of them fabled and others not so well known.
Tackle Route 66 – The ultimate USA motorhome holiday experience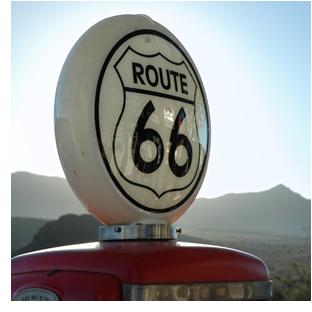 Many of those who decide to embark on a USA motorhome fly drive holiday have their sights set on the famous Route 66. Known as the 'Mother Road' it is one of, if not the most, famous roads in the world. It offers 2,400 miles of open highway taking you across eight states and giving you the feeling of how this mighty nation travelled between the 1920s and 1960s.
If you want to see the real America, a USA motorhome holiday along Route 66 is the best way to do it. You will pass through small towns and see how America's rural communities live, stop off at gas stations reminiscent of those seen in 1950s cowboy films and breathe in the smell of the hickory smoke drifting from chimneys along the way.
You will be simply amazed at the contrasting landscape of this vast country. From the green fields of the Midwest to the dry and arid desert of central California, the Route 66 adventure will take you deep into the heart of rural America, its people, its terrain and its culture.
Travel the famous Golden Triangle
The Golden Triangle on the West Coast takes you through three very beautiful and different cities.
Las Vegas, San Francisco and Los Angeles are three of the most famous cities in the world and a must see for anybody on USA motorhome holiday adventure.
You can enjoy the bright lights and all the spectacular goings on which make Las Vegas such a truly unique place. There is also a chance to take in the sheer size and majesty of San Francisco's Golden Gate Bridge. A true marvel of modern engineering, driving across this enormous structure is something you won't forget in a long time.
A motorhome holiday in America would not be complete without spending some time in Los Angeles, seeing how the rich and famous live in the super houses in Beverley Hills to the surfing culture among the inhabitants at Huntington Beach.
The best part of travelling along the Golden Triangle though is the wealth of stunning scenery you will witness driving between each place. From the amazing Grand Canyon to the glorious Big Sur where the Santa Lucia Mountains stand ominously along the Pacific Ocean, these wonderful sights are what USA motorhome holidays are all about.
Take in the coast between Oregon and Washington
America is home to some areas of exceptional natural beauty and the rugged coastline which stretches between Oregon and Washington is no exception.
As you travel past the rugged mountains and cascading waterfalls you will get that real sense of adventure which makes a road trip such a wonderful experience. Travelling down the coast gives you a taste of everything, from stunning seas and lakes to dense, lush forests and majestic mountains dominating the landscape.
A fly-drive holiday is not just about the countryside however. As freedom is one of the main bonuses of choosing a driving holiday, you can visit numerous cities of your choice.
Many people decide that this is the main point of their fly-drive excursion, while for others, discovering the land and the people in between these modern metropolises is what it is all about.
Book the most amazing experience of your life
Whether you want your road trip to take you up, down or across America, Bon Voyage can help you get to where you want to go and see everything along the way.
A USA specialist, we have years of experience in assisting holidaymakers in drafting their itineraries and our team of experts can help you find a route which will encompass all of the elements of the fly-drive break that you want.
Our 30 years as travel specialists added to our price guarantees, security and flexibility mean you can book the motorhome holiday of a lifetime and go on a journey you will never, ever forget.
---