Think of America and one of the first things to come to mind will be theme parks. Disneyland helped establish that image in the 1950s and rollercoasters are right up there with and cowboys and corn dogs in terms of iconic symbols of Americana. But have you heard of the biggest and best theme park of them all?
It's the USA itself.
Even without the rollercoasters, ferris wheels and Mickey Mouse, the United States is packed full of incredible natural adventures to rival anything you'd find in a theme park. Best of all, most of it comes at a fraction of the price and with much less queuing.
Expedia has come up with a theme park style map of the USA, showcasing all the natural highlights this amazing country has to offer.
Not even the fastest monorail in the world would get you around this particular theme park in one day, so this is a perfect guide to the real world attractions you don't want to miss out on.
It's America like you've never seen it before, a map that misses out all of the man-made attractions that you normally see on tourism maps and instead offers these delights…
America's Best Natural Theme Park Rides
Top Of The World (Denali National Park and Preserve, Alaska)
Getting to the highest point in the whole country is a good place to start and Top Of The World offers that, taking you to the summit of Denali, 20,310′ up in the air. The views are incredible, and with 6 million acres of land to explore, this is one zone you won't be leaving in a hurry.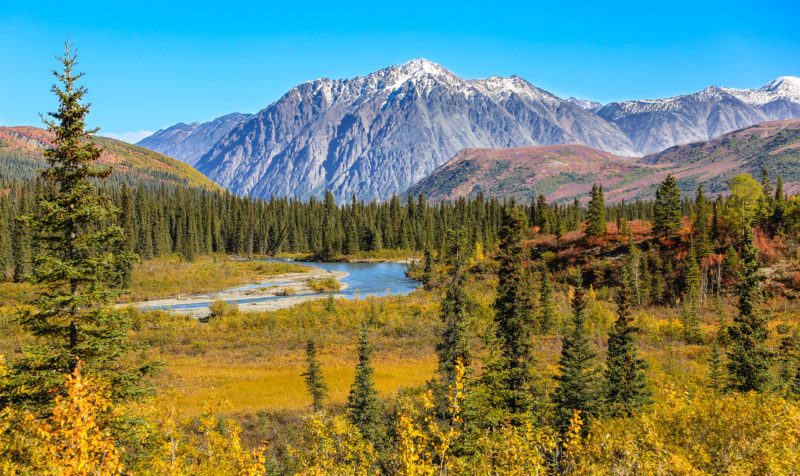 The Underground Labyrinth (Mammoth Cave National Park, Kentucky)
From the Top Of The World to way below the ground. Mazes are great fun and underground mazes are even better, so The Underground Labyrinth has plenty to offer with more than 400 miles making it the world's longest known cave system.
Crocodile Cruise (Everglades National Park, Florida)
Every truly great theme park has water rides and not all of them need to get you wet. This Crocodile Cruise is one where you definitely don't want to get wet because the water has a few things in it that might like to eat you. On your cruise you'll see spectacular and rare sights, like the manatee and Florida panther. Just don't try and get selfies with them.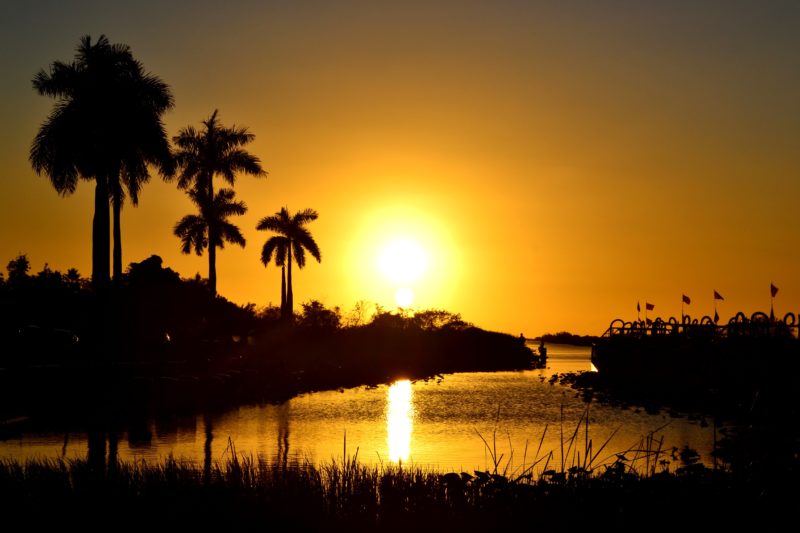 Double Trouble (Hawai'i Volcanoes National Park, Hawaii)
Theme parks are always trying to outdo each other to bring in the tourists, and this one is no different. Why have just one active volcano on your ride when you can have Double Trouble? Kilauea and Mauna Loa are two of the most active volcanoes in the world, so you're bound to have a hot time on this ride.
Starry Night (Joshua Tree National Park, California)
When evening falls at the end of a busy day of exploring the theme park, what better finale than a spectacular display in the night sky? Starry Night has it all without a single firework being set off. Out in the wilderness is the best place to see the wonders of the galaxies and be reminded that there's some things no theme park designer could ever offer you.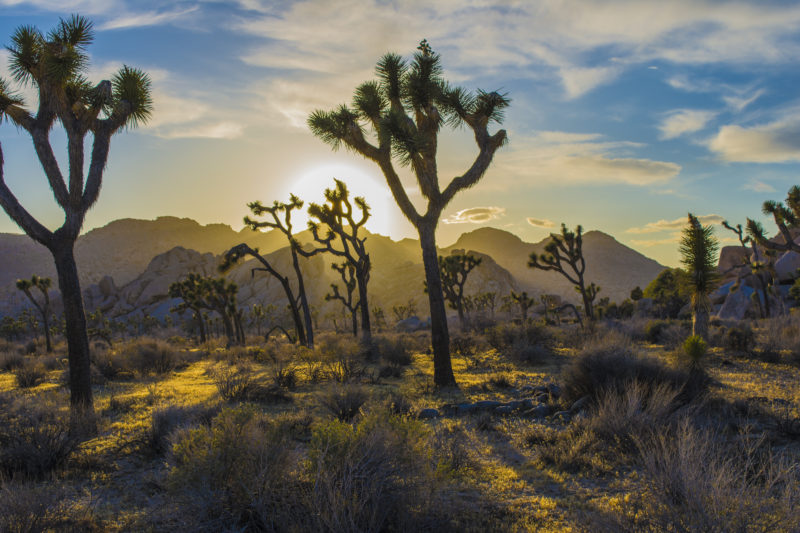 Sources:
Powers, R. (2016). America's Natural Heritage. washingtonpost.com
National Parks Service. (2017) Homepage. nps.gov
National Parks Service. (2017) Denali. nps.gov
National Parks Service. (2016) Joshua Tree. nps.gov
National Parks Service. (2017) Mammoth Cave. nps.gov