Top 5 healthy holidays for 2013
Thursday, 3 January 2013 4:00 PM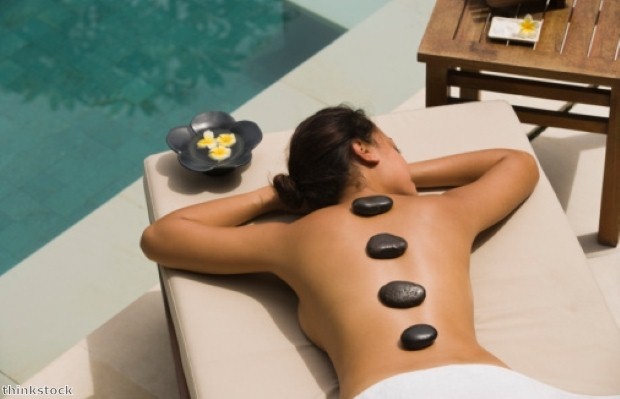 Whether you're after a good night's sleep or an all-encompassing healthy lifestyle break, we've picked out our top 5 healthy holidays for 2013:
A good night's sleep…
Find nodding off at night a challenge? If counting sheep just doesn't do it then perhaps the sleep school in Barbados is for you – located in The Club Barbados Resort & Spa in partnership with the UK's leading insomniac specialist Dr. Guy Meadows. Following its successful launch in 2011 on Grenada, the scheduled seven-day workshop will run from June 4th-11th 2013 with further sessions planned for the latter half of 2013 on Barbados and at other Elite Island Resorts Group locations, including Antigua.
A bit of everything…
Fancy healthy food, yoga and sumptuous spa treatments in some of the most beautiful places on Earth? Lux* Islands Resorts' philosophy is 'education rather than deprivation'. A collection of premium hotels in the Indian Ocean, their Lux* Me Beautiful initiative is all about lifestyle combining nutrition, fitness, spa, yoga and meditation. Everything is tailored to your needs and designed to be fun and achievable. It is a new approach to 'Leisure Wellness', which allows guests to enjoy a relaxing holiday while at the same time connecting to their minds, bodies and souls. You can forget calorie-counting and gruelling workouts; it's meant to be a holiday after all!
Digital detox…
Feel the need to take a break from all the technology in your life? If so, then a 'digital detox' is for you; and what better place to do it than in St. Vincent and the Grenadines? Caribtours offers a 'de-teching' holiday which begins with a session with a Create Yourself life coach before jetting off to the idyllic Young Island and Palm Island where there are no televisions in the rooms and technology is banned on the beach. The only tweeting here will be coming from the treetops…
Yoga…
Yoga is an activity that is only growing in popularity. Hotels are taking advantage of the strong demand, providing guests with a host of yoga packages and holidays and now tall ship specialist Star Clippers has launched a yoga themed cruise along the coasts of Costa Rica and Nicaragua, departing February 24th 2013. Under the direction of yoga teacher Melanie Camp, the yoga programme will include two daily sessions out on the ship's sun-warmed teak decks – the ultimate relaxing environment for body and soul, enhanced by the fresh sea air and the lush tropical scenery.
Detox…
Feeling sluggish and slow after a Christmas of indulgence? A detox could be the fastest way to remedy many of your every day niggling health concerns. Detoxing helps give your body a fresh start, renews energy levels, aids weight loss, and ultimately helps prevent disease by giving your digestion system a break and enabling your body to concentrate its efforts on healing. Healing Holidays offers a variety of packages, from a three-night detox & weight loss programme in Malta to a seven-night seven-night Sense of Detox Programme in Oman.
Follow us @travelbite