Ski in Andorra, away from the crowds
Friday, 28 August 2009 12:00 AM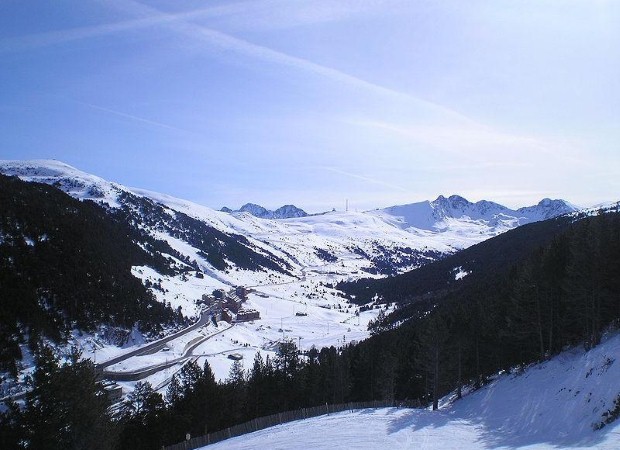 ---
Andorra is the ideal option for people looking to head on a ski holiday away from the crowds.
Whereas neighbouring countries Spain and France often get overcrowded with tourists, ski resorts in Andorra can provide beginners and experts alike with spacious slopes to practice your snowploughs and snowboarding tricks.
One skiing holiday destination that is particularly focused on catering for those who are just learning to ski is Pal.
Pal
Families who find a catered ski chalet in this resort can benefit from a variety of amenities such as child care facilities and 19 beginner slopes.
There are also 18 intermediate slopes, meaning those who gradually get to grips with the white stuff can start to test themselves more as their skiing holiday draws on.
With five advanced slopes to boast of and red runs through the forest which are a sight to behold, Pal offers challenges to even the most comfortable skiers. However if you're hungry for more expert slopes, you'll find a greater variety in Encamp…
Encamp
Encamp is another ski resort in Andorra that families are sure to love – due to its tranquil surroundings.
Those heading on skiing holidays in Encamp will find relaxation and fun in equal measure. The laid-back atmosphere means beginners and intermediate skiers can get up to speed at their own pace.
There are 40 beginner runs and 37 for intermediates – so there is plenty of variety to enjoy for those heading on skiing holidays for the first time.
Indeed, these slopes also mean that if you have not skied for a few years, you can learn the ropes again before attempting some of the 23 advanced runs in the vicinity. The Grau Roig also offers great links to Soldeu el Tarter, making the skiing in this area quite comprehensive.
Catered ski chalets in Soldeu el Tarter
If you like to be looked after when you are on a holiday, catered ski chalets in Soldeu el Tarter are ideal for a skiing holiday.
As many of the accommodation choices here are either newly built or recently refurbished, the choice of quality is really worth noting.
So there are a number of accommodation choices when it comes to a ski holiday in Andorra, but a catered residence allows you to forget about the dirty dishes and the rubber gloves for the duration of your break.
After all, you have enough of that to worry about at home!