Learn about Van Gogh in Amsterdam
Friday, 13 July 2012 11:20 AM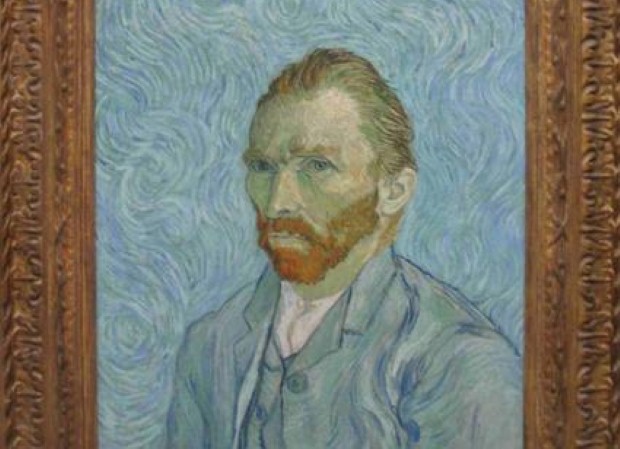 ---
Few people have never heard of Vincent Van Gogh – even if you are not that interested in art. If you're a fan of the master, though, you'll be able to indulge your passion while staying in accommodation in Amsterdam. The city is home to a dedicated collection of his works.
Indeed, the Van Gogh Museum boasts the largest number of pieces by the artist anywhere in the world, so you can spend a whole day browsing his paintings. However, it's not only his art that continues to fascinate so many but also his life – and you can learn about this too while you're here.
A gifted child
From a tender age, Van Gogh showed skill with a pencil and sketchbook. The young Vincent – who was born in Brabant in the Netherlands in 1853 – enjoyed drawing, yet it was little more than a hobby until he became a young man.
After working as an apprentice art dealer for Goupil and Cie in Paris, he moved to a gallery in the Hague. In 1873, his employer transferred him to its London branch where he was to come across a new type of painting. The realistic depictions of country life by the likes of Jules Breton and Jean-Francois Millet inspired him, but rather than following in their footsteps, he decided to embrace religion and become a clergyman.
An unappreciated painter
Today, there are few people who aren't familiar with Van Gogh's iconic Sunflowers still life, or The Starry Night, but when he did first start painting his work was hardly praised. Like the artists he admired in England, he began depicting the peasant workers who lived in the north-eastern Netherlands, but his brother Theo told him they would not sell well as they didn't feature the bright colours in vogue at the time thanks to the Impressionist painters of Paris.
In 1885, Van Gogh left the Netherlands permanently and settled in Antwerp in Belgium. He was inspired by the country's artistic styles although a few years later he moved to Paris to live with his brother and started to pay attention to the Impressionist movement.
It is the works of this time that we are perhaps most familiar with today when we think of atypical Van Gogh paintings and it was also around this period that he started to produce self portraits. However, he found living in Paris tiring and relocated to the Provence.
Breakdown
In Provence, Van Gogh lived with fellow artist Paul Gauguin, however, working in such close proximity bred tension between them and Van Gogh later threatened his friend with a razor, before cutting off a piece of his own ear. He was hospitalised in Arles but this was only the start of his psychological problems and he later checked himself into hospital when he believed he was heading for a relapse.
Yet although he was ill, this is the period when Van Gogh produced many of his masterpieces, including The Starry Night and Cypresses. However, he continued to be intermittently troubled by dark thoughts and in 1890, after a visit to his brother, he walked into a wheat field and shot himself. Although he managed to make it back to his home, he died two days later.
Van Gogh's work was hardly appreciated during his lifetime but it soon came to be incredibly influential, with the artist being regarded as a master today. See how his works developed at the museum by browsing his drawings, early peasant life paintings, still lives and self portraits.