Hire a boat for a hens' holiday with a difference
Wednesday, 19 December 2012 9:51 PM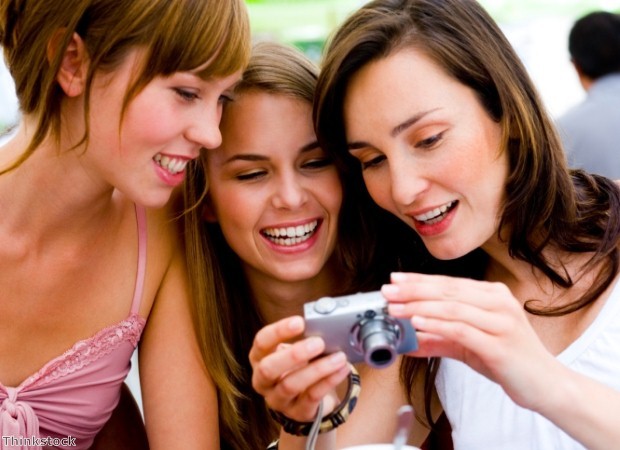 ---
If a close friend of yours is set to get hitched and you want to make sure her final months as a single lady are among the best she's ever had, consider booking a short break by canal boat. Hiring a vessel either in the UK or abroad affords you real freedom to enjoy a hens' holiday with a difference.
The majority of hen parties centre on drinking and dancing and, while you can still enjoy these sorts of celebrations on a boating holiday, there's so much more to do. Idyllic settings, culture, history and gastronomy abound, along with the chance to get active and admire wildlife close up. Read on for our guide to booking a boating break for a hen do.
Choose your destination
Before you do anything else, you'll need to give some thought to the destination you want to visit for your break. If your group of friends can't afford to shell out too much cash, consider a staycation, as the Thames and the Norfolk Broads are both popular cruising grounds for canal boaters. Alternatively, you could head through the Scottish Highlands, or choose Ireland for your getaway.
If you want to arrange a boat trip abroad, you'll find a choice of great locations to pick from, including Belgium, France, Italy and Holland. To guide your decision, think about what the bride-to-be's interests are. If she's a foodie then France is the ideal location, while chocoholics should naturally head to Belgium. Italy has some stunning architecture, especially in and around Venice, while Holland is great for a laidback, arty break.
Choose your boat
Once you've chosen your destination, consider the type of vessel you want for your getaway. Certain boats are only available in specific countries and regions, so take a look at what's on offer. You'll find vessels of all shapes and sizes, with varying levels of comfort and a variety of mod cons. If you're only travelling with a few friends, you won't need a particularly big boat but, if you have a larger group, you'll also find a good selection of vessels that sleep up to 12 people.
For a budget break, browse cheap models with low star ratings. These options aren't necessarily uncomfortable, they just tend to be a bit more basic than their counterparts with higher ratings. You'll still find they include en suite cabins and TVs in the saloon areas.
If you want something a bit more luxurious, you can take a look at vessels with higher ratings, which typically add features like USB connectivity and DVD equipment. The decor becomes more elegant the higher the specification you choose, so at the top end you can expect extras like air-conditioned cabins, flat screen TVs and facilities on the sundeck like a barbeque, sun canopy and bar fridge.
Choose your activities
Once you've selected a location for your holiday and the right boat for your group, you'll want to do some research into what you can do to make sure your break is fun and memorable. If you've decided to head to Ireland, for example, you could book a fishing trip with some skilled anglers, or head onshore and mingle with locals in the traditional and friendly Irish pubs along the courses of the rivers Shannon and Erne.
If you've decided on Germany for your hens' holiday, there are plenty of fairytale-style castles to admire, as well as abundant wildlife at the Spreewald nature reserve. Get active in the water at Lake Muritz, and call in at the famous German beer halls afterwards to celebrate your achievements.
France is another popular destination for a canal holiday and, depending on the region you choose to visit, you can look forward to spending time relaxing on the sand in the Camargue, or head down the Canal du Midi – a UNESCO World Heritage Site – for a gastronomic voyage of discovery through Languedoc. Wine connoisseurs should make their way through Burgundy, stopping by the many vineyards for tasting sessions.
Of course, staying at home can be just as fun, with the Thames passing through London and the Norfolk Broads being the largest protected wetland in the UK. Whether you're after a cosmopolitan city break or a getaway that allows you to admire rugged natural beauty, boating breaks are simply ideal for hens on tour.