Enjoy a short break with a stay in a Dorset cottage
Finding somewhere to go on a short break in the UK can be difficult as there are so many beautiful areas to visit. Dorset is one such destination, with the county boasting splendid countryside views, miles of coastline and quaint villages. At Sykes Cottages, you can hire accommodation in Dorset and experience the feeling of living in the area, if only for a few days.
We offer a wide range of holiday cottages in Dorset, including barn conversions, Grade-II listed buildings, village homes, former lighthouses and farmhouses. Therefore, you will definitely have a good choice when it comes to deciding where you would like to stay on your Dorset holiday.
As the UK's leading independent cottage rental agency, you can rest assured your booking will be safe with us. What's more, we endeavour to find you the best accommodation for your budget and interests, and in the location you want to visit. By personally choosing the homes ourselves, we make sure they are of a high standard and will be comfortable for your trip.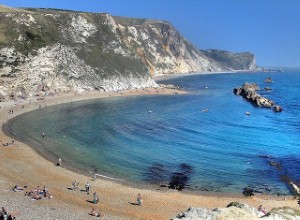 Where to visit on a stay in Dorset
Dorset's location on the southern coast of England means it boasts beautiful views of the sea. This is one of the main reasons why people come to Dorset every year – in order to walk along the golden shores or along the rugged white cliff tops, and enjoy the fresh sea air.
The seaside in Dorset is particularly special as it represents 185 million years of history in 95 miles. The Jurassic Coast, as it is otherwise known, is home to vast examples of evolution and changes in geology and geography over the years. Visit areas such as Old Harry Rocks at Studland Bay to learn about the earth history that has taken place here, as well as all over the world.
You will be able to find fossils up and down the coast, so if you're travelling with kids, they're sure to love looking for these on the cliffs that line the shores, as well as on some of the shingly, rocky beaches.
Holidaymakers can also head into the countryside, with Dorset boasting plenty of green, rolling hills, meadows and heathlands. These make for great destinations to go walking or mountain biking if you fancy being a bit active. You can spend your days meandering across the countryside before retiring to your holiday cottage, sitting down in front of a roaring log fire and tucking into something delicious you have whipped up in the kitchen.
Wareham Forest is a particularly beautiful place to visit, as it is home to Morden Bog National Nature Reserve. This is one of the largest valley mire habitats in the country and you'll be able to take in the views by strolling through the thick forest and over shrubland.
Alternatively, you might wish to visit RSPB Arne Nature Reserve, which is a favourite among bird enthusiasts. Here, you'll be able to enjoy walking through lowland heathland, as well as seeing a variety of birds, including Dartford warblers and nightjars. This is a popular destination among adults and children alike, with kids enjoying taking in the sight of dragonflies, moths and butterflies, in addition to birds.
To really get a taste of Dorset, it is worth spending time in some of its traditional market towns, where you'll be able to discover more about the local history. You can enjoy afternoon tea in Wimborne, for instance, or pick up some local produce from farmers' markets in Dorchester, Wareham and Christchurch.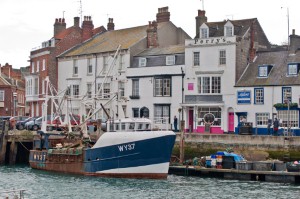 Why pick Sykes Cottages for your accommodation?
We have been hiring out homes for the last 25 years and during this time we have built up a good reputation for offering top-quality cottages to eager holidaymakers.
All our properties are chosen by us, which means you can be sure you will stay somewhere that is of top quality, while still providing value for money.
If you're interested in renting out a cottage in Dorset for a weekend away with your loved one or a short break with the family, speak to one of our friendly advisers by calling 01244 356 666 between 09:00 and 21:30 seven days a week or filling in an enquiry form on our website.
We will be able to advise you what type of property is best for you, enabling you to have a trip you'll want to experience again.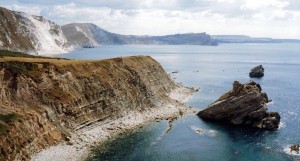 ---