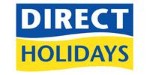 A visit to the volcanic landscape of Timanfaya National Park is a highlight of Lanzarote holidays
Thursday, 5 May 2011 12:00 AM
---
The sun may be the reason you choose to book Lanzarote holidays, but take a trip to Timanfaya National Park during your break and you will soon learn there is more to the island than beaches.
Lanzarote's location in the Canary Islands off the north-west coast of Africa means it enjoys great weather and soaring temperatures all year round, making it a popular destination for both winter sun and summer holidays.
Many of the people who choose to take a break on the island never venture far from the coastline and its combination of lively resorts and beautiful beaches, but in doing so they perhaps miss out on some of its best features.
Among them is the spectacular volcanic landscape of Timanfaya National Park in the south-west of Lanzarote.
The rugged terrain that now makes up the park was formed between 1730 and 1736 when the area was struck by a series of volcanic eruptions that buried 11 nearby villages in lava and ash.
What remains now is a group of hills known as the Fire Mountains, which are almost completely lacking in flora and fauna. They are surrounded by a 51 sq km area covered in volcanic soil, which supports a delicate system of plant life.
The area is completely safe for visitors now, as although there are 30 volcanoes, only one – Timanfaya – remains active.
Access to the park is strictly controlled in order to help preserve the landscape in its original condition and visitors are not allowed to roam freely.
You will be able to choose from a guided walking tour or a 40-minute coach journey through some of Timanfaya National Park's most striking areas, including stops to look at volcanic craters and lava tubes.
Ongoing volcanic activity means the underground temperature fluctuates between 100°C and 600°C, something which your guide will demonstrate with a simple but spectacular experiment involving pouring water into the ground to create a geyser.
If you are feeling really adventurous when you arrive at Timanfaya, you could even choose to take a camel ride through the stunning surroundings.
Stopping at the park's El Diablo restaurant and cafe is also worthwhile, as the impressive structure was designed by artist Cesar Manrique and much of the food is cooked using the natural underground heat.
Before heading back to your resort and its beaches, make the time to stop at the visitor centre at Mancha Blanca where you will be able to learn more about the power and impact of volcanoes from some impressive multimedia exhibits.