Bulgaria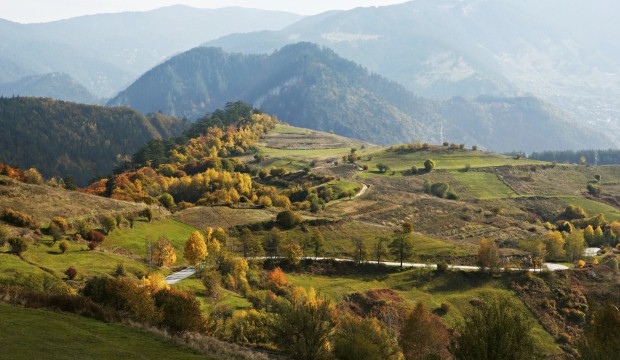 ---
Bulgaria continues to grow in popularity as a tourist destination, especially for travellers from Western Europe who find the exchange rate makes Bulgaria quite a bargain. Indeed it is a bargain, as everyone is sure to find attractions to suit their tastes in Bulgaria.
In the winter months, visit the Balkans in the south for skiing holidays in Bulgaria. The area offers a variety of ski and mountain resorts, the most popular being Bansko, Borovets, and Pamporovo. Of course, the mountains offer scenic hiking in the summer as well. Or you may prefer to spend those warmer days on the east coast of the country, enjoying a relaxing beach holiday on the shores of the Black Sea. From Golden Sands in the north to Sunny Beach in the south, you are certain to find the perfect beach resort for a getaway on the increasingly popular Black Sea Coast. The sites and attractions in the capital city of Sofia can be enjoyed all year long. Sofia is the second oldest city in Europe and has an abundance of museums and monuments that are sure to please. The Boyana Church, known for its frescoes and located just outside the city, is a UNESCO world heritage site. Sofia is the location of Bulgaria's major airport and transportation to other cities in the country is easily arranged from here. For more information, visit: Bulgaria Travel.
Destinations in Bulgaria:
Sofia: Located in western Bulgaria at the foot of Mount Vitosha, Sofia is the capital and largest city in the country; it serves as the cultural, economic, educational and administrative centre. Burgas: located on the southern Bulgarian Black Sea Coast,Burgas has the largest and most important Bulgarian port and is also known for its seaside resorts. Varna: Commonly referred to as the summer capital of Bulgaria, Varna located on the coast of the Black Sea in the northern part of the country. Pleven: A historical site from the Russo-Turkish war. The city of Pleven boasts an astounding number of monuments to the Liberation of Bulgaria in 1877. Plovdiv: The "City of Seven Hills" as it is known in Bulgaria – is home to the Antique Theatre, one of Bulgaria's most famous ancient monuments, as well as the nation's largest and oldest international trade fair. Rousse: Situated across the Danube from Romania and is known for its Baroque and Rococo architecture, and the classical music festival held annually in March.
Getting to Bulgaria:
Bulgaria's international airport in Sofia is the main gateway for those flying to Bulgaria. From Sofia domestic flights are available to other cities in Bulgaria, as are various other modes of transport. Bulgarian State Railways has services throughout the country, as well as to Thessaloniki in Greece. If travelling by bus or car, be aware that a fee may be payable at the border. Also, most buses from Western Europe drive through Serbia so be sure to check if a transit visa or other documentation is required.
Bulgaria Essential Information:
Capital: Sofia
Currency: Bulgarian Lev. For up to date exchange rates visit www.xe.com
Languages: Bulgarian. To learn the basics visit www.bbc.co.uk/languages
International dialling code: + 359
Time zone: GMT +2