Taking educational trips overseas can prove invaluable in helping students learn more about the subject they are studying.
They enable them to get firsthand experience of the topic and put it into context within a different culture and setting.
History pupils in particular will be able to gain a lot by heading abroad as they will have the opportunity to encounter the locations of major events and see the effects these have had on the local population, helping them to form a better overall impression of the period.
And you don't have to travel far to learn more about the past as Europe has some of the best preserved historical sites in the world, especially for those studying World War I.
Equity School Travel offers a range of WWI school trips on the continent where pupils can see trenches and walk on battlefields.
Take a trip to Ypres with Equity School Travel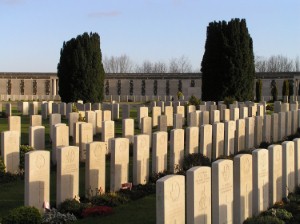 Somewhere that offers good opportunities for schoolchildren to learn more about the Great War is Ypres in Belgium.
Equity School Travel provides tours to this region that are dedicated to showing youngsters some of the biggest World War I sites.
You can visit the battlefields to get a greater appreciation of what the soldiers had to face every day and take a look at the cramped conditions of the trenches.
There is a chance to walk around war cemeteries to see the scale of how many people were killed in combat in Ypres.
The Menin Gate war memorial is also worth a visit as you can see the names of nearly 55,000 missing soldiers who died with no known grave written on the wall.
Let Equity School Travel tailor an itinerary for you
With so many historical sites to see, it can be hard creating an itinerary that is perfect for the timeline your pupils are studying.
At Equity School Travel, we have a team of specialists who can tailor a tour just for you, so you can be sure the school trip will not only educate the children, but will also be one they enjoy and take a keen interest in.
We have been taking school groups on trips since 1991 and can offer advice and assistance right up until the moment you return home.
As members of ABTA, ATOL and IATA, you can be sure that a holiday booked with us is protected and we have the experience to create an itinerary that will be perfect for your pupils.
If you're interested in finding out more about trips with Equity School Travel, why not call us today on 01273 648 248 or email tours@equity.co.uk?

---