Where's best for a yachting holiday this summer?
Friday, 20 June 2014 9:44 AM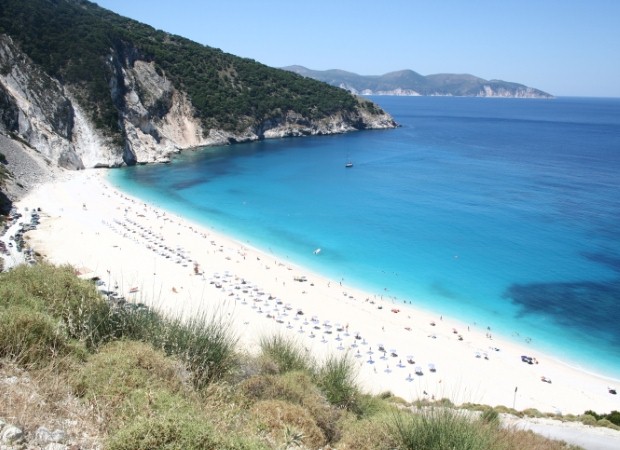 ---
With the summer holidays fast approaching, now is definitely the time to start thinking about booking a break if you haven't already. There are countless wonderful destinations all over the world that are ideal if you're looking for a luxury escape, but a yachting holiday is perhaps the best option.
Why go for a sailing trip?
If you'd like to have a luxury holiday, there are few better options than hiring a yacht and taking to the sea. There's something inherently opulent about setting sail from a high-end marina, mooring up in secluded bays and popping ashore to try the best of the local cuisine or to simply spend an hour or two soaking up the sun on the beach.
To really push the boat out (excuse the pun!) book a crewed yacht charter where you'll have a skipper and chef on your yacht so that you don't have to worry about a thing – luxury travel at its best.
Where to go
However, simply deciding to go on a yachting break doesn't solve the issue of where you should go for your summer holiday and, as you were probably considering a beach destination anyway, it won't necessarily reduce your options that much.
However, there are some places that are particularly wonderful for sailing in the summer months and we're going to run through a few of the best below to give you some inspiration.
Greece – The Greek islands are, naturally, a fantastic place for a sailing holiday, with so many different destinations to explore. The brilliant thing about casting off here is that you can explore multiple, very varied, spots on a single holiday with minimum effort. For instance, if you set sail from Lavrion, you will be able to reach the beautiful Cyclades islands – an archipelago that includes Santorini, Kea, Mykonos and Kythnos, to name just a few – as well as being able to explore the tucked away coves of the Saronic Gulf.
Turkey – Turgutreis in Turkey is the perfect place to depart from on a sailing holiday, with this charming resort giving you access to some of the country's most stunning areas of coastline. Turkey is an excellent choice if you want to spend lazy days soaking up the sun, balmy evenings indulging in tasty and fresh local cuisine, and pop ashore for the odd visit to fascinating archaeological sites, such as the Temple of Zeus near Maya Marina.
Seychelles – If those destinations aren't quite exotic enough for you, heading to the Seychelles in the Indian Ocean might be a better option. Although you can sail here at any time of the year, the period from May to October is generally favoured as the risk of rain is a little lower. The Seychelles are the epitome of paradise islands, with waving palm trees lining the pristine white sandy beaches. As well as the gorgeous coastline, you'll find high-end resorts on some of the isles and incredible nature reserves on others.
These are just a few suggestions to help inspire you when it comes to booking your summer break this year. There are many more options in the Med, the Far East and even the South Pacific if you'd like to try somewhere different. Do bear in mind that some popular sailing destinations – like the Caribbean – aren't the best options at this time of the year due to the risk of hurricanes.