Things to see and do on a school art trip to Tuscany
Monday, 28 May 2012 4:44 PM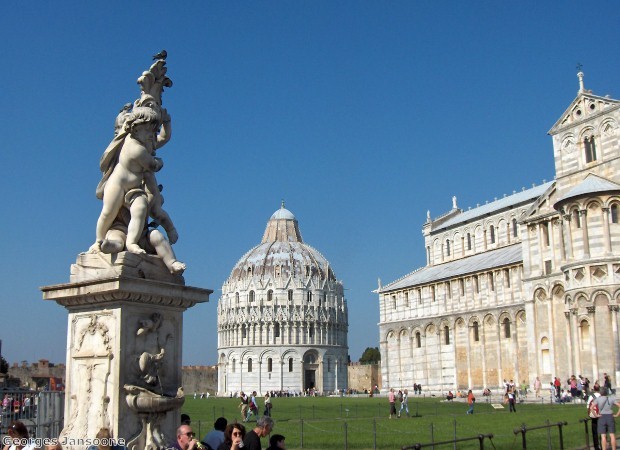 ---
Few locations have played as important a role in the history of art as Tuscany, which was the birthplace of the Italian Renaissance. There is still plenty of evidence of it remaining, so the region is the perfect destination for a school trip for art and design students.
The area was home to Michelangelo, Botticelli and Donatello, as well as the architect Brunelleschi, so there is lots to see. Whether your group is interested in viewing some of the world's great artworks, examining the influence of the Renaissance on architecture or is simply looking for inspiration as they develop their own styles, they will find it here.
Florence
Any good school trip to Tuscany should include at least a day spent exploring the galleries of Florence. The city is home to the Uffizi, which is widely regarded as the world's best fine art museum, and your students can see works by Da Vinci, Titian, Raphael and Michelangelo there. You could ask them to evaluate the styles used by these greats or sketch some of the famous paintings.
Another must-visit attraction in Florence is the Accademia di Belle Arti, where Michelangelo's David is on display. Seeing the vast marble statue up close is guaranteed to be an experience your group never forgets.
Before leaving the city, take your party on a tour of some of Brunelleschi's finest works, such as the dome of Florence Cathedral and the basilicas of Santo Spirito and San Lorenzo. This will show the students the clear link between art and architecture, as well as give them an understanding of the basics of Renaissance design.
Pisa
The city is packed with great architecture, including the UNESCO World Heritage Site of Piazza del Duomo, where you will find the Leaning Tower of Pisa, along with the cathedral, baptistry and Camposanto. Ask your students to sketch all four of the landmarks and think carefully about their design.
Pisa also has some top-class galleries to visit, including the Museo Nazionale di San Matteo. Its collection includes paintings by Martini, Berlinghiero and Gaddi, as well as sculptures by Pisano and Donatello.
San Gimignano
There are lots of places in Tuscany where students can photograph and sketch distinctive buildings, including Siena and Montecatini. If you only have time for one such excursion during your time in Italy, choose the walled town of San Gimignano.
It boasts some of the best-preserved Medieval towers in the region and will give your group an idea of how most Tuscan towns used to look. While wars and modernisation led to the loss of towers in many settlements in the region, there are still 14 of them dominating the skyline in San Gimignano.