Located in the Lombardy region of northern Italy, Milan is one of the most visited destinations within the EU. It attracts upwards of six million tourists each year. With over half of those being international guests, it is easily one of the most attractive cities that the beautiful country has to offer.
Alongside Paris, New York, and London, Milan is a recognised fashion capital of the world. However, the Italian city has plenty more to offer its visitors, providing world-class culture at every turn. Here's what you need to know ahead of your visit.
The Essentials
As part of the European Union, Italy dropped the Lira in favour of the Euro in January 1999. However, the city is blessed with many currency exchange bureaus, making it easy to change pounds and US dollars. Most of the city's tourist attractions also utilise card payments while ATMs are readily available.
The official language is, unsurprisingly, Italian. Still, the vast majority speak fairly fluent English. As a British visitor, you do not require a tourist visa. While that's unlikely to change post-Brexit, those political situations will be worth keeping an eye on.
Arrivals
Milan is served by three main airports, with Bresso being used for general aviation. Linate is the only one actually located within the city and is used primarily for domestic flights. However, it does operate a service from some major European cities, including London.
Malpensa airport is Italy's second busiest, after Rome's Leonardo da Vinci-Fiumicino. It is located approximately 30 miles to the northwest of Milan and handles a lot of international arrivals from a host of airlines. It is connected to the city via the Malpensa Express railway. Nonetheless, many still prefer to choose a private taxi hire before reaching their final destination.
Il Caravaggio International Airport, otherwise known as Bergamo, handles the European budget airlines. Given that the nearest train station is over 3.5 miles away, the taxi Milano service is the most popular way to get into the city. A bus service is available too.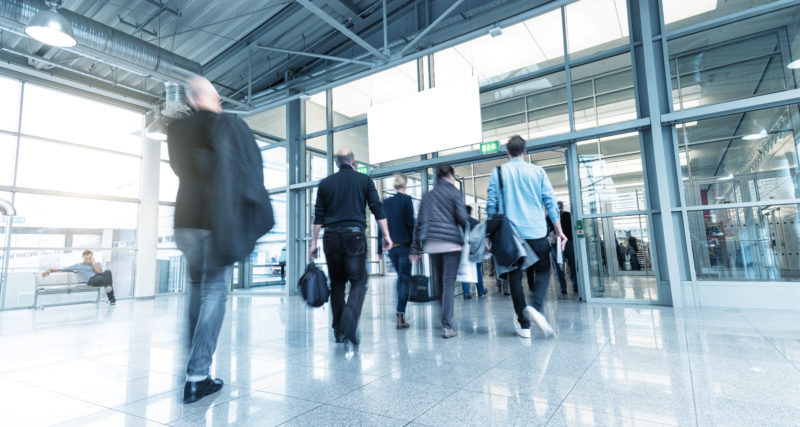 Accommodation
Given that the city accommodates millions of visitors each year, it boasts a wealth of options for people of all backgrounds and budgets. Whether your trip is for business or leisure, finding a suitable place to stay shouldn't prove to be much of a challenge.
In the upper market, the luxurious seven-star TownHouse Galleria boasts 58 stylish suites to match the class of any hotel on the planet. This is in addition to a museum, spa, and world-class eating facilities. Meanwhile, various other top class hotels are dotted around the city.
Budget-conscious visitors can find an array of B&B and hostel facilities. Likewise, there are several options in between, including private apartments. In today's climate, you may even wish to use modern ideas like Airbnb to find the ideal solution for your needs. Either way, the perfect accommodation in the best locations is only a few clicks away.
Travel In The City
Milan is one of Italy's largest cities, and attractions can be spread out. Thankfully, the city's public travel facilities are brilliant. Regardless of where you decide to stay, navigating Milano is a very easy task indeed.
The city's Metro service is served by 113 stations and is used by over one million people every single day. Meanwhile, the suburban rail links are great for any visitors who may be staying on the outskirts of the city.
At ground level, trams and buses serve virtually all parts of the city. In fact, Milan possesses Europe's most advanced light rail system. When this fails, the taxi Milano service provides quick travel to new destinations. All of those options offer cost-effective solutions, making car rentals a little redundant.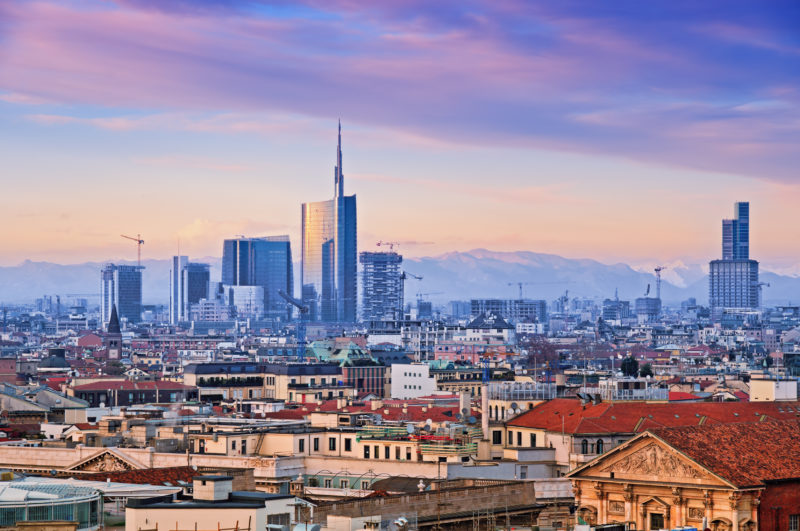 Milanese Entertainment
When it comes to sport and entertainment, Milan is best known for his two football teams. A.C and Internazionale share the San Siro stadium, which is heralded as one of the world's most iconic sporting arenas. Even non-soccer fans should soak in the atmosphere of a game or enjoy a tour of its architectural beauty and museum of trophies.
The nearby racetrack is another firm favourite with the locals, especially those from poor backgrounds. For an upper-class form of entertainment, the theatre show performances are a stunning option. Of course, the many museums and art galleries can be enjoyed by all tourists too.
Whatever you're looking for, Milan has more than enough to keep you occupied on the entertainment front. And if those places don't satisfy your thirst for culture, the street performers in spots like Piazza del Duomo certainly will.
Iconic Architecture
Italy is a country steeped in cultural and historical significance. As one of the country's most important cities, Milan is blessed with many examples of this. The Duomo di Milano Cathedral is perhaps the most standout building, and it is one that will wow the eyes of all visitors.
Sites like Abbazia di Chiaravalle and Il Cenacolo are often rooted in religious and historical importance. Even if those elements aren't of interest, the stunning appearances will blow you away. Meanwhile, La Scala Opera house is another work of architectural magic.
Monuments to Leonardo da Vinci include the stunning horse statue and Il Monumento. Whether you travel by foot, tram, or taxi, these sights are simply a joy to behold for all explorers. 
Family Attractions
When travelling as a family, keeping the kids occupied is essential. While many family-friendly hotels will provide a great starting platform, you'll need to do a little more. Taking in the historical sights should still be on the agenda, but there is a need to consider other activities too.
Civico Museo di Storia Naturale is a great stop off during a day of city exploration. The dinosaur and animal exhibitions are particularly enjoyable for youngsters. Meanwhile, adults can take joy from visiting the oldest museum in the city. The science museums are another great option that is well worth your consideration.
Milan also boasts several water parks, play centres and child-friendly activities. Idropark Fila is arguably the best waterpark, especially if you wish to rent a pedalo or rowing boat. Not only will the little angels enjoy it, the big kids are sure to be smiling too.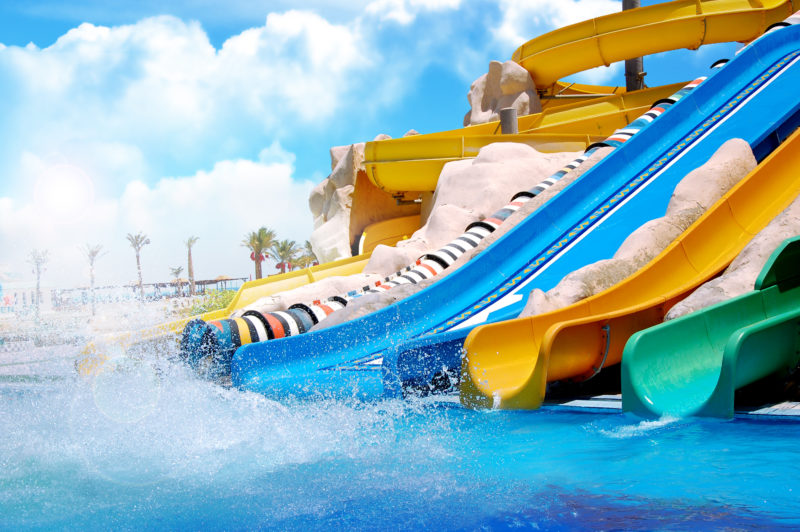 Milan's Natural Beauty
Milan is one of the country's busiest cities. Nonetheless, like many areas of northern Italy, it is a destination packed with natural beauty too. This is especially true when you know where to look. The best starting place is the many scenic parks. The list includes Parco Nord Milano. Parco Sempione, and Parco delle Cave. From summer days on the lakes to winter walks through the trees, this is peak relaxation.
If you prefer to enjoy a casual bicycle ride, Boscoincitta is the perfect destination. However, some of the best attractions are those that merge natural beauty and manmade structures. The view from the Torre Branca tower is the perfect example. Furthermore, renaissance architecture often sits by simply stunning backdrops.
Aquariums and other wildlife attractions are fantastic options. So, whether you prefer a relaxed break from the city or want to enjoy a popular tourist spot, Milan has plenty to offer. Perhaps its greatest gift, however, is the beautiful Italian sunrises. The early morning alarm is well worthwhile.
Shopping In Milan
No visit to the fashion capital is complete without embracing everything the city has to offer on this front. Four Milan Fashion Weeks take place each year, with two for men's clothing and two for women's. However, you needn't visit at those allocated times to enjoy the fashionable styles and iconic shops that the city has to offer.
La Rinascente is an iconic chain store located in the city centre, near the Cathedral, and you could easily spend an afternoon here. Aside from Italian and global products in fashion, home design, and electronics, the terrace offers splendid views.
Famous shopping streets include Corso Vittorio Emanuele II, Via Torino, and Porta Ticinese. In addition to the wonderful array of products, those areas all provide gorgeous backgrounds, especially when the sun is out. Meanwhile, a trip to the Saturday flea market is Navigili is a must for all visitors too.
Where To Eat
Italy is synonymous with many things, but great food is certainly one of the most obvious. Pizza, pasta, and delightful meats are complemented by beautiful wines. If you want to grab a quick bite at a franchised chain, you can. However, a trip to one of Milan's many fine restaurants is a highlight in itself.
Fine dining establishments like Da Vic and Contraste are perfect for special events, romantic meals, and business. At the other end of the scale, there are plenty of low-cost local restaurants. Many of them provide great dishes, albeit in slightly less breathtaking surroundings.
Great food is one of Milan's best selling points. The city is also very accommodating for vegetarians, vegans, and others. As long as you're prepared to put a couple of pounds on during your stay, the taste buds will absolutely love you.