Manilva is the perfect place for a relaxing break
Friday, 7 September 2012 7:55 AM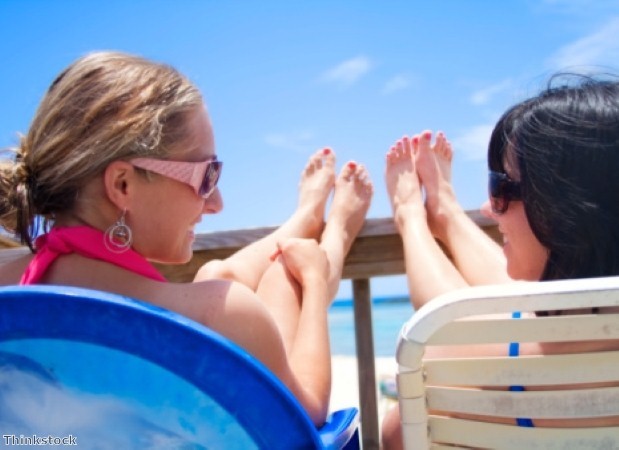 ---
With the Costa del Sol home to beautiful beaches and pleasant weather, it should be fairly obvious why it has long been a popular destination among British holidaymakers. While there is no shortage of amazing places to visit in the region, Manilva is a good choice if you're hoping to enjoy a quiet getaway.
If you are considering booking a rental villa in the Costa del Sol for your next break but want to be away from the crowds, this coastal village will be for you. The gentle pace of life in this small settlement makes it an attractive location for those who don't fancy staying in nearby Marbella, which can get often get very busy. Make Manilva your base, however, and you can be certain of having a more peaceful getaway.
There are, however, plenty of things in the village to keep you busy, with the following activities among the most exciting.
Enjoy a round of golf
With the Costa del Sol home to dozens of top-quality golf courses, it is perhaps unsurprising that the region is regarded as one of the best destinations for the sport in the entire world. Manilva is no exception to this, with the La Duquesa Golf and Country Club containing an amazing 18-hole course that will be a great test of your putting skills.
Designed by world-renowned golf course architect Robert Trent Jones, this course provides players with amazing views of the Mediterranean Sea and you may even catch a glimpse of Africa in the distance.
Once your game has finished, head to the clubhouse where you can have a drink and a bite to eat. With the country club also containing a swimming pool, gym and tennis courts, there is plenty of scope to spend an entire day taking part in active pursuits.
Explore historic landmarks
If your idea of the perfect break involves touring historic buildings and getting a sense of a destination's past, Manilva certainly won't disappoint. Make sure you visit the stunning La Duquesa Castle, although it is known to some as the Sabinillas Fort. Built in 1767 to protect the area from pirate raids, the castle is now one of the region's most astounding visitor attractions and its rooftop gives you the chance to take in amazing coastal views.
From here, head to the Santa Ana Church. The structure you see today was built in the 18th century, although it has undergone a range of modifications since that time. Look out for the church's eye-catching chullera towers, one of which dates back to the Nazarite era.
Relax on gorgeous beaches
Whatever you get up to on your holiday, it is important to incorporate at least a little rest and relaxation. As Manilva is home to an array of pristine beaches, finding a spot where you can take it easy and sunbathe shouldn't be something that you will need to worry about.
One of the most popular coastal stretches, however, is El Castillo. Situated next to the local marina, this beach features black volcanic sand and crystal-clear water, with the latter creating good conditions for snorkelling and scuba diving.
Lay down a towel at Sabinilla and you will be relaxing on a stunning beach that is surrounded by palm trees. From your position on the shore, you can watch fishing boats out at sea before heading into the water yourself for a refreshing dip.