Head to Vassiliki Bay for a windsurfing holiday
Monday, 26 March 2012 7:19 PM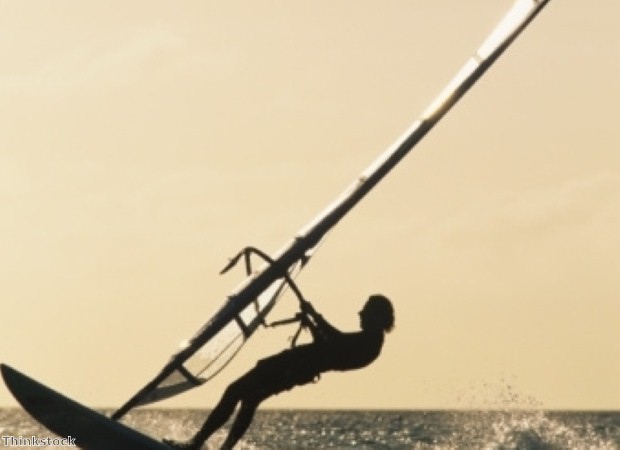 ---
If you're a keen windsurfer, you might be looking for the perfect destination in which to indulge your passion for the sport. If this is the case, turn your attention to an activity holiday in Vassiliki Bay, Greece.
Situated on the shore of Lefkada – one of the Greek Islands – Vassiliki Bay is regarded as one of the top spots for windsurfing in Europe, so it's certainly a spot worth visiting during a water sports getaway. Families, couples and groups of friends all flock to the location to experience the great conditions, as well as soak up the sun on the beach and witness some authentic Greek culture.
You can book special getaways that allow you to do as much windsurfing as you like and also take into consideration your accommodation, which is often close to the beach for convenience. Your hotel will offer all the mod-cons you could need for your trip, from a private pool and lovely gardens to Wi-Fi access and satellite TV, so you know you'll be well catered for during your time on land. On the beach, meanwhile, you'll often find onsite bars serving food and drink all day, so you won't have to worry about sustenance in between your bouts on the water.
Of course, you'll probably want to climb atop a board as soon as your windsurfing holiday begins, but before you do so you'll need to make sure you have all the right kit. This shouldn't be difficult as use of special gear is likely to be free as part of your break. In terms of boards, meanwhile, you'll have more than 100 to choose from!
Once you're ready, it's time to take to the waves. No matter what your ability level is, you'll find the waters of Vassiliki Bay ideal, as the wind changes during the day making the conditions suitable for various skills. The consistent thermal wind, which is called Eric, is both predictable and dependable, so you can be certain of some great windsurfing. Beginners are best making use of their boards in the morning, while more experienced surfers can practise their freestyle skills at this time in preparation for the stronger winds later in the day.
After lunch, the winds pick up and can be anywhere between force four and force seven, meaning exhilarating conditions for intermediate and advanced windsurfers. Because the wind is so reliable, you should find your skills advance at a rapid rate, and this can be even more the case if you take some free tuition during your getaway.
Royal Yachting Associated accredited trainers are on hand to provide lessons no matter what your skill level, and these are usually covered in the cost of your break. Surfers are split into groups depending on their level of skill and provided with tuition for 2.5 hours, five days a week. Even visitors as young as six are welcome to take part, so you could find this useful if you're on a family activity holiday. The intensive tuition can help you develop your skills and build confidence, with many people able to stand upright on their boards by day two!
As well as windsurfing, other activities you can try your hand at during your getaway include kayaking and paddle boating, both of which may be free. Vassiliki Bay is also well known as one of Europe's best dinghy sailing locations, and if you fancy giving this a try, you'll find experts offering training in this pastime, too.