Have a relaxing Greek island holiday in Skopelos
Friday, 7 May 2010 12:00 AM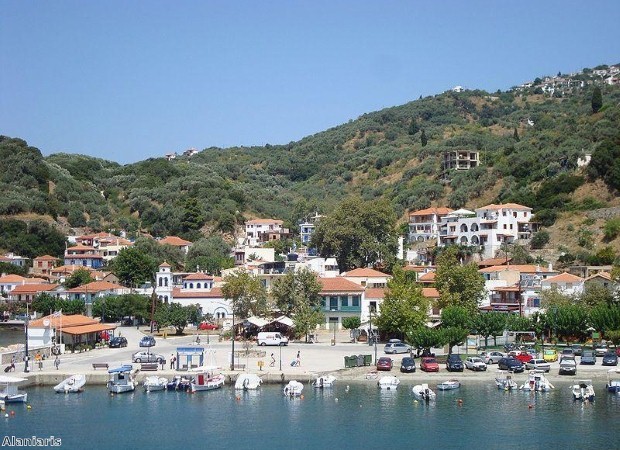 ---
If you're keen to take things easy while on Greek island holidays, a visit to Skopelos may prove particularly relaxing.
The western Greek island – which is the largest in the Sporades – offers plenty of things to see and do, but is especially alluring if you want to lie back and enjoy the sun.
The Greek islands are a well-known sunshine holiday destination and thanks to a multitude of beaches and crystal clear waters, you can chill out on the golden sand and get some rest and relaxation.
However, as Skopelos is home to numerous Greek island villas with pools you can work on your tan from the comfort of your own accommodation before taking a dip.
Reading up on local culture and history may be something that you enjoy doing back home and you'll be glad to know that you can also take part in this during your Greek island holiday.
Overlooking Skopelos Town are the remains of a 13th century Venetian fortress, while the Museum of Folk Art exhibits a wide variety of traditional costumes and embroidered cloths from the 19th and 20th centuries.
There are also several beautiful chapels and churches to take in, such as Aghios Ioannis Kastri and the church of Bishopric.
And if you wish to indulge in some local cuisine as part of your relaxing Greek island holiday experience, you may well want to head to Skopelos Town.
With a wide variety of bars, restaurants and taverns located alongside the town's harbour, you are sure to find an authentic dining experience.
After you eat you may want to relax by taking a walk along the waterfront, or make your way through the town's picturesque courtyards and streets, getting a sense of how the locals live.
The coastal village of Panormos may be an ideal place to visit during the course of your Greek island vacation. Not only is this part of Skopelos home to a number of shops and bars – perfect if you want to while away a couple of hours indulging into some tasty cuisine – but you can also hire a boat to go out to sea.
Of course, you're on holiday, so if you wish you can just relax on the beach or by the pool at your Greek island villa. No matter where you and what you do, a trip to Skopelos should leave you feeling refreshed in no time.