A French Alps trip is invaluable for science students
Thursday, 16 February 2012 4:43 PM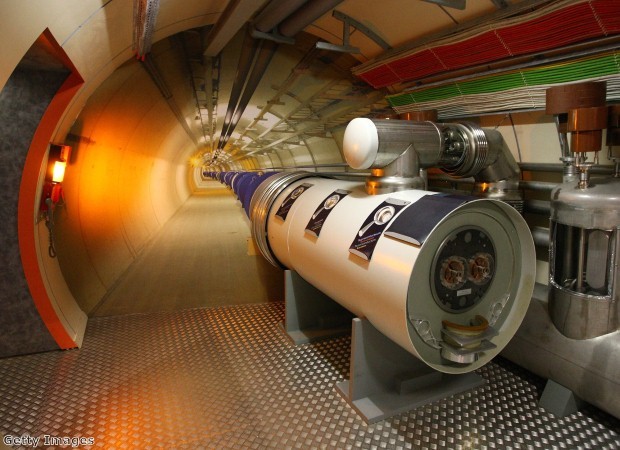 ---
When you think about organising a school tour to the French Alps, skiing is probably the first thing that comes to mind. However, a bit more research may lead you to the conclusion it is also a perfect destination for a science trip.
As with any visit to France, your party will have the chance to enjoy some stunning scenery, but the region is also ideal if you want to have an educational experience. There are lots of opportunities for your students to study nature here, while a day trip over the border to Switzerland will allow them to visit CERN, the European Organization for Nuclear Research.
Use the ski resort of Chamonix Mont Blanc as a base and you will have the chance to show your group a wealth of natural features in the mountains. Take the cable car to the 12,605 ft peak of Aiguille du Midi and you will be able to pick out geological points of interest in France, Italy and Switzerland.
To allow them to see more of the area and learn about glaciers, you could take your students for a train ride on the Montenvers Railway. It runs from Chamonix up to a station located on a ridge overlooking the Mer de Glace – the longest glacier in France.
A short cable car ride from the station will take you to a grotto cut out of the glacier, which features a collection of ice sculptures and provides access to a network of caves under the frozen mass.
The highlight of this France school trip is actually in a different country, but your students will find crossing the border into Switzerland to visit CERN a rewarding experience. It is a scientific research facility like no other, packed with particle accelerators and detectors to help physicists learn more about the fundamental laws of nature.
CERN has an excellent set-up for visits by school parties and any of your students who have developed a real interest in science after reading about the Large Hadron Collider experiments are sure to be further enthused by their trip.
Tours of the facility begin in the eye-catching Globe of Science and Innovation, and include the thought-provoking Universe of Particles exhibition and the interactive Microcosm display, which uses games and simple experiments to explain how the equipment used by research scientists works.
Your students will leave CERN much better informed about physics, but the unusual way the facts are presented means they may not realise they are learning during the tour.