For many well-seasoned travellers, embarking on the ultimate vacation can include exotic sights, great cuisine, wonderful weather and an abundance of activities, but it is also vital that you have time in order to relax and get away from the day-to-day stresses. But, when searching for the ultimate holiday destination, you will find that the Algarve in Portugal has it all.
The southern region of Portugal is dubbed a European paradise and is full of history and modern holiday amenities, here are 4 reasons why you should visit the Algarve at least once during your lifetime.
Portuguese Food
Portuguese cuisine is known for being simple yet delicious and the country has attracted the attention of many foodies worldwide who all visit for a taste of the Med and to enjoy dishes with fresh ingredients, Mediterranean touches and wonderfully comforting combinations. On your visit to the Algarve, be sure to try as many different dishes that you can.
Frango Assado – better known as chicken peri-peri, grilled sardines, clams and cockles and salted cod are some of the most popular dishes, but there are plenty of sweet treats you can enjoy too. Pastel de Natas are a hugely popular delicacy and consist of fresh, flaky pastry filled with creamy custard and served sprinkled with cinnamon and sugar.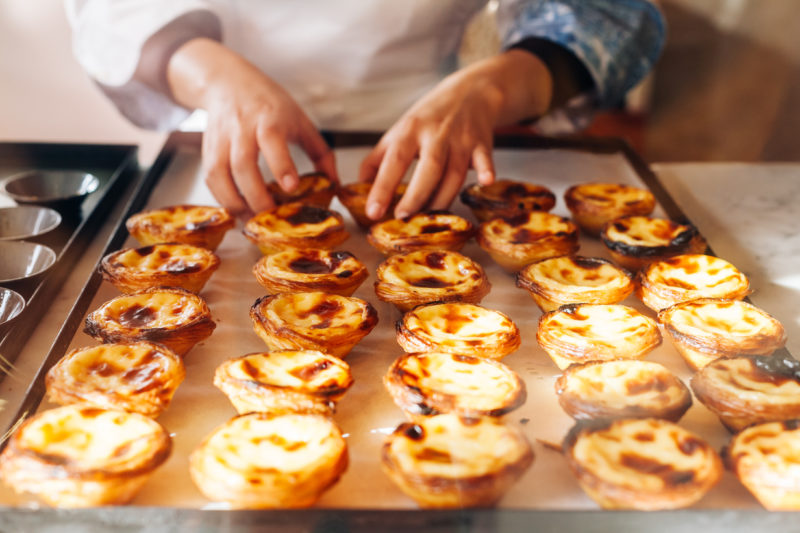 Budget-Friendly
Portugal is one of the most budget-friendly destinations in Europe, which is one of the many reasons why it is so popular with holidaying families. It is easy to eat well for under €30 per day and budget-friendly accommodation is common as well.
Self-catering is always a great way to keep an eye on your finances as you can monitor your food and drink purchases through the duration of your holiday. Many of the Algarve-based attractions are reasonably priced and transport around the coastal areas is easily accessible.
Beautiful Scenery
In the Algarve, you are never far away from a beach and it is always easy to find a spot to lay down your towel for the day. Whether you prefer to be in the middle of the popular areas or want to explore a little and find a hidden, secluded beach you can have almost all to yourself, there are plenty of beach locations to choose from.
If you want to experience some of Portugal's natural landscapes, then head to Ilha da Barreta in Faro. With a 11km secluded stretch of shoreline, you will also find protected marshland and a national park which runs alongside. Here, you will find flamingos and other creatures and sea life.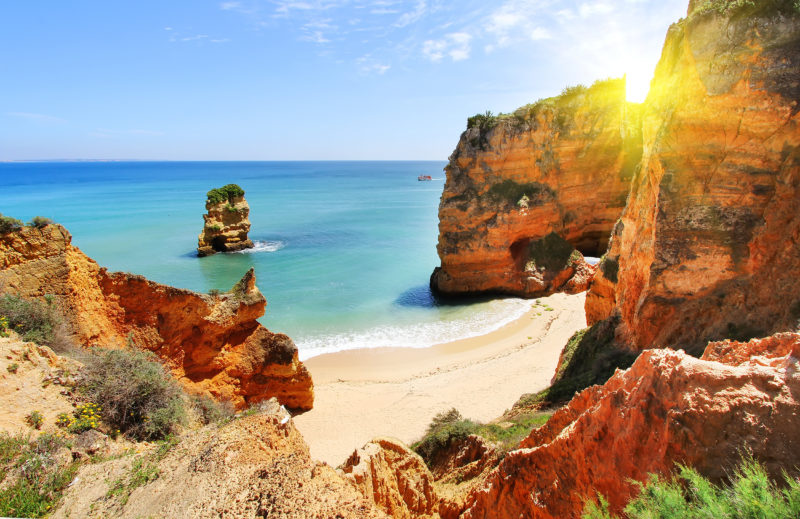 Sports
Portugal is known for being a highly popular destination for golfers and surfers, so if you are looking to better your swing or surf some of the largest swells in Europe, then the Algarve is the destination for you. In Sagres, you will find specialist hostels and surf shops which have popped up over the years. If you want to benefit from more coastline and fewer tourists, then head to the north of the Algarve.
There are dozens of stunning golf courses all over the Algarve which are sure to satisfy even the pickiest of golfers. Many have the Atlantic ocean as their backdrop and a warm coastal breeze to make the course a little easier in the Portuguese heat. If a golfing holiday is what your visiting for, then you could always rent one of the many luxury Algarve villas which are just a stone's throw away from some of the most famous courses.
Vilamoura is one of the more popular golfing locations and there is a wide range of courses and difficulties available. As well as this, there are also plenty of luxury villas Vilamoura based for you to choose as your accommodation and you have some great local attractions and beaches close by.