Top tips on buying ski clothes for kids
Thursday, 6 October 2011 10:41 AM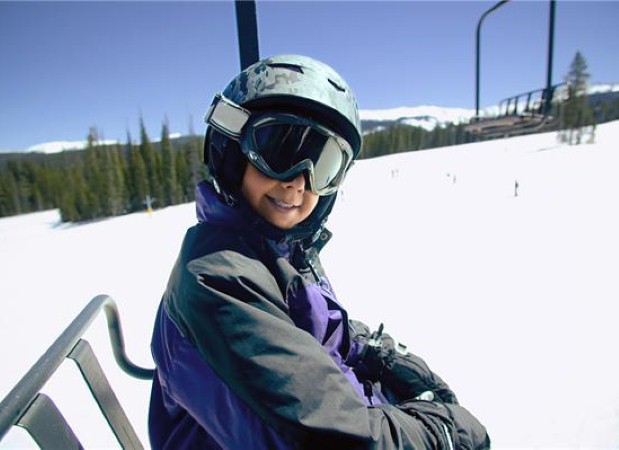 ---
If you're planning a family skiing holiday, investing in the best clothes to protect your kids is a good idea.
The most important part of making such purchases is, of course, to ensure that your young ones are sufficiently protected from the cold weather you will encounter.
As such, you must buy a kids' ski jacket, so that they can stay warm and cosy even in the coldest of conditions.
It might also be a good idea to invest in ski clothes that are ever so slightly too big for your little ones if you plan to go on winter sports holidays a lot, so there is room for them to grow into them and you don't have to buy more pieces the next time you go.
When buying boys' snow pants – and also those for girls – you should make sure that they have a lot of padding and are comfortable, as kids are renowned for running around and they are sure to spend a lot of time slipping, sliding and falling down in the snow. Well-padded clothes will offer your youngsters a high level of protection.
Another good idea when looking at what ski clothes to buy is to consider the colour. If you want to make sure that your children are keen to wear the clothes you purchase for them, it might be a good plan to buy brightly coloured pieces, so they can't wait to get into them.
If you opt for distinctive clothing, you will also be more likely to pick them out of a crowd and keep an eye on them as they run around having fun.
Planning on taking very young children with you? You don't need to worry that their interests are not being looked after by ski clothing companies, as you can invest in all-in-one ski suits for babies and toddlers, which come with front zips to making changing nappies a much easier process for all involved.
Ski hats and mittens can also be purchased, so your kids' heads and hands can be protected from the cold as well.
What you must remember when dressing youngsters for the cold is to layer up well. This is particularly important for younger children, as babies and toddlers – who will, of course, not be skiing and keeping warm that way – will get cold quite quickly.
As such, you should choose appropriate layers to dress them in before putting on their outerwear.
It is also important to ensure that your children's ski jackets and other clothing comes with absorbable fibres so that they stay nice and dry when they are working up a sweat on the ski slopes.
Furthermore, insulation is required to refract or retain body heat, while the outside of ski clothes should be both wind resistant and waterproof.
If you want to make sure that your kids are as warm as possible, all-in-one suits tend to be warmer than separate ski clothes. You must also remember to buy a good pair of snow boots so your children can play without getting wet feet and potentially falling ill as a result.
Buying the best quality ski clothing for your kids can really make a difference to the fun you have on your family holiday, so don't neglect this part of the planning process before you go!