Tiananmen Square: a must-visit Chinese attraction
Monday, 19 March 2012 4:10 PM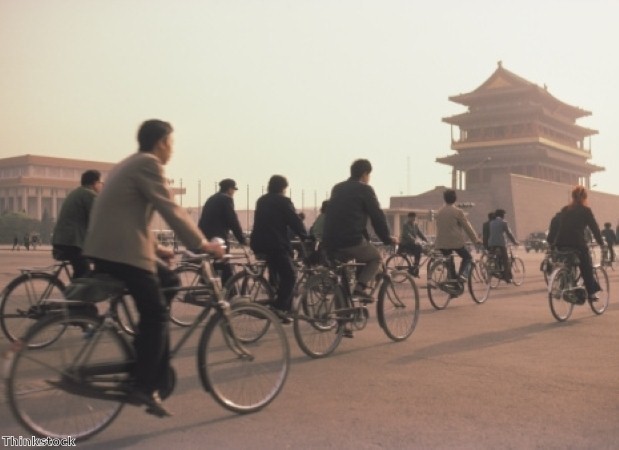 ---
With its wealth of historic attractions, a China school trip is an exciting way for children studying a range of subjects – including politics, history and foreign languages – to learn outside the classroom. There are many wonderful landmarks that will capture the imagination of your students, but one must-see is the iconic Tiananmen Square.
Situated in the heart of Beijing – the nation's capital – this is one of the largest city squares in the entire world and measures some 440,000 sq m. However, it is not just the square's significant size that makes it stand out as a place to see on school trips abroad, but it has also been the location of many momentous events in both Chinese and world history.
The square gained global infamy as it became the location of a series of pro-democracy demonstrations against the Chinese government in 1989, which eventually saw the military move in to clear the protestors by force. Although thousands were killed and injured, one man – today referred to as the Unknown Rebel – was able to stop a series of tanks from progressing simply by standing in front of them, with the image of his actions being broadcast around the world.
Take your students to the square today and they'll get a better idea of the scale of the protests that took place.
However, there is much more to Tiananmen Square than just the gruesome events that took place in the 1980s. Constructed in 1417, although it has undergone significant expansion since then, the plaza has hosted numerous military parades and public events over the years, with the Chinese national flag raised here early each day.
In addition, it contains – or is situated close to – numerous statues and landmarks of national importance. Your students will be able to see the Monument to the People's Heroes – a ten-storey granite structure built in 1952 that stands in the centre of the square – while in the south is the Mao Zedong Memorial Hall, built in tribute to the first leader of the People's Republic of China.
To the south of the square is the Forbidden City, a sprawling complex that consists of dozens of shrines, palaces and other structures. Head inside and you and your students will see a vast array of priceless artefacts and lavishly-decorated buildings, including the Hall of Supreme Harmony, which is believed to the largest wooden structure in the entire country.