There are so many breathtaking sights to explore around the world, that's it's almost impossible to stick to just one destination or country. No matter whether you prefer to capture exotic nature and wildlife, or you're a fan of photographing intricate architecture, you'll be sure to find somewhere on this vast planet to put your photography to the test.
Of course, globetrotting with a camera and photography equipment does not come without its risks. That's why the hard camera case providers at Peli UK are providing their top suggestions on how to keep your equipment safe whilst travelling, as well as the top 10 photography destinations around the world where you can make the most of your photo and video skills.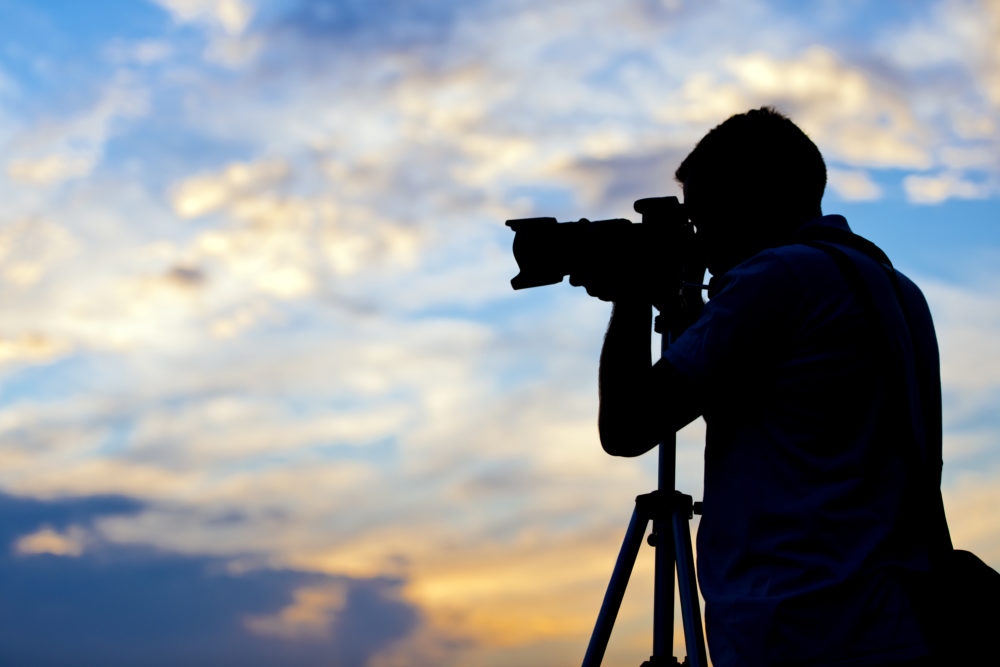 1. China
China can appeal to both city-dwellers and nature-lovers, as the country is comprised of a mix of towering city skylines and rural landscapes. If you're looking for something interesting and unique to capture in China, head to the south east to experience the geometry of the rice fields of Longji.
Equipment risks: If you're heading to the south east of China, make sure to protect your equipment with a waterproof camera case as there is usually heavy rainfall in this region.
2. Chile
Chile has a wealth of natural wonders to explore, so this destination will be a firm favourite for nature lovers. Visit the Torres del Paine National Park to capture towering peaks, cascading waterfalls and turquoise blue waters, all in one visit!
Equipment risks: Temperatures can fluctuate in the Torres del Paine, and this can leave your camera vulnerable to damage from condensation. To prevent this, put your camera in a sealed plastic bag and wait around 20 minutes until it is the same temperature as your surroundings, before opening the bag.
3. Alaska
Alaska looks just as beautiful in winter as it does in summer. No matter what time of year you visit, you're bound to find a picture-perfect moment to capture. Take a trip to the Katmai National Park in July to get a sneaky picture of the grizzly bears feeding on salmon.
4. Arizona
With incredible sights such as the Grand Canyon, Havasu Falls and the Antelope Canyon, it's no wonder why Arizona is a popular destination for a range of photographers. If you head out at night, you'll be able to capture the multitude of stars in the state's skyline as there is minimal light pollution.
Equipment risks: Before you head off to Arizona's famous rocky canyons, make sure to invest in a camera case with foam inserts. This will give you peace of mind that your kit is protected regardless of any bumps and knocks.
5. Hawaii
If you want to indulge the thrillseeker in you as well as practise your photography, then Hawaii is the place for you. You can let your hair down and go surfing on Hawaii's mesmerising beaches, or you can put your action photography to the test and capture others' watersports skills!
6. Croatia
Croatia has a lively, vibrant atmosphere that will appeal to almost any photography enthusiast. Here, you can capture crazy crowds at one of Croatia's many festivals and the picturesque old town of Dubrovnik, as well as many more iconic sights.
7. Cuba
Cuba is a location that has a lot to offer photographers, no matter what your subject preference is. If you take a trip to Parque Central, you'll be able to capture a range of colourful classic cars, or alternatively, pay a visit to the Malecon in Havana to see some of Cuba's historical landmarks.
These are just a few of the many destinations you could explore with your camera and test out your photography skills. Simply be mindful of your surroundings and keep your photography equipment safe, so that you can capture all that the world has to offer with ease!