Teach abroad with Inspired Breaks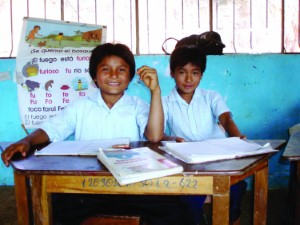 Teaching abroad can be a wonderful way to travel, while giving something truly valuable back to the communities you visit.
Immensely rewarding, the opportunity to teach abroad is perfect for a variety of people, whether you're simply seeking a worthwhile challenge in sunnier climes or are keen to forge a new career.
At Inspired Breaks, we offer an excellent selection of volunteering trips, giving you the chance to travel to amazing destinations all over the world.
During your time abroad, you can teach English – in addition to a variety of extra subjects – as well as exploring the country you are staying in.
To learn more about the packages we offer, why not get in touch with us today?
Can I teach in Thailand?
If you want to teach in Thailand, Inspired Breaks has the ideal trip for you.
With our volunteering scheme, you can make a real difference to the future of Thai children. Indeed, by teaching youngsters English, you might be able to improve their employment opportunities once they leave school.
An incredibly rewarding travel experience, this package offers you the prospect of teaching primary, secondary or special needs children – although for the latter two you will need the relevant qualifications.
Whichever age group you decide to educate, you can be sure that you'll be making a positive contribution to local communities.
Where else can I teach?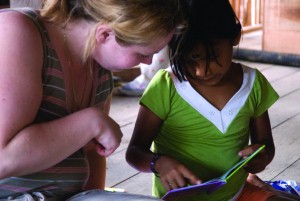 There are plenty of other fascinating and exciting destinations in need of teaching volunteers, such as the Galapagos Islands.
Sharing your skills here, you can help fill the gap created by a dearth of teachers – something that means English, while compulsory in the archipelago's schools, is not always taught.
As well as teaching seven to 11-year-olds the language, you will have the opportunity to help them learn other subjects, such as French, music, arts and sports.
Alternatively, you could travel to the Himachal Pradesh region of India, which is also in need of school staff.
This well-balanced programme gives you the chance to explore the region, while letting you work in schools, day care centres and orphanages. In addition to teaching children English, you may help them with drawing, music, dance and painting.
Assisting in the painting and decoration of the school too, you will lend a hand in forging a welcoming environment for kids, while also educating them about basic hygiene awareness.
Plus, you can choose to take part in exciting excursions, too!
Plan your volunteering trip with Inspired Breaks
At Inspired Breaks, we are dedicated to providing trips that go above and beyond typical tourist experiences.
We offer amazing options for adult travel, with adventures lasting anything between seven days and 12 months.
Our team of enthusiastic, experienced experts can help you decide exactly what kind of package would best suit you. What's more, we'll also be on hand to offer advice and guidance during your travels.
Indeed, we have offices based around the world to provide any support you'd like while you're exploring new destinations.
So, why not get in touch with us today and start planning your adventure? We can be reached on 08445 734 101, or feel free to email info@inspiredbreaks.co.uk with any questions you may have.
Let us help you plan the trip of a lifetime and make a positive contribution to local communities today!

---