What can be said about Rome that has not been said a thousand times before? The 'Eternal City'; a glorious land, the home of democracy as we know it. Rome is one of the most visited cities in the world, and there's no doubt it always lives up to its billing.
Italy's capital is one of the classic "city breaks", though you may find that a weekend is simply not enough. So if you wish to enjoy a Roman holiday all of your own, what should you be looking to do?
Things To Do In Rome During The Day
Rome is history; the city is steeped in it, and you can have your pick of the ancient sites available. Perhaps a tour of the Colosseum would be your first choice; the site of gladiatorial battles from yesteryear? Or would you prefer the peaceful serenity of Vatican City? Or perhaps you want to be among the bustle at the Piazza Navona and Pantheon?
You can explore these ancient wonders in detail; guided tours are usually available, or you can wander and contemplate the sites for yourself. Rome is seemingly always busy, but you'll hopefully be so captivated by the sites around you that you barely even notice. However, if you do want to head out of the city, then one of the world's most stunning archaeological sites is within a day's reach…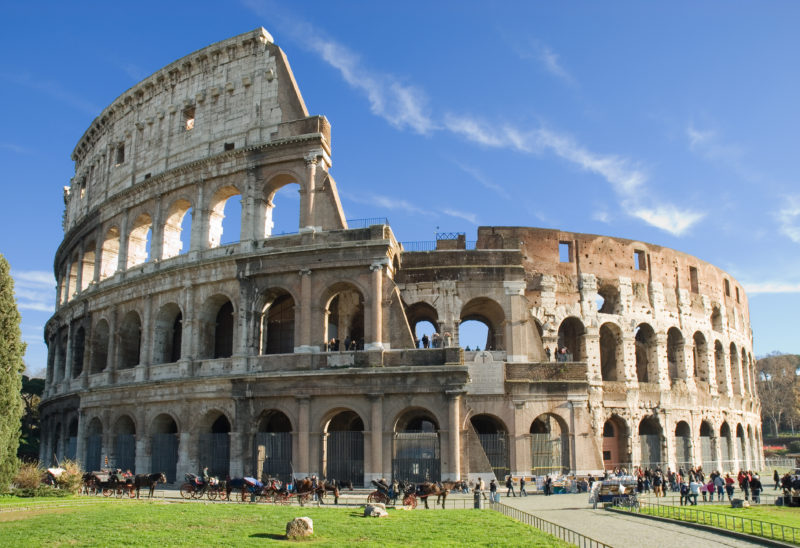 Rome is perfectly located for a day trip to Pompeii, the ancient city that was destroyed by a volcanic eruption. The beautiful, eerie remnants of Pompeii have been captivating tourists for over 100 years; and you'll appreciate the relative peace and quiet of the location. You can also visit the nearby Herculaneum, which too was decimated by Vesuvius, and has sites of archaeological intrigue of its own. The trip is around two-and-a-half hours from Rome itself, but the route is well-travelled so you should have no trouble finding a tour provider.
When you're back in Rome itself, you can cast aside the old world and embrace the new– shopping in Rome is truly spectacular, with designer names and an annual fashion show that any fashionista will adore. All the big designer names have stores in Rome, so be prepared to give your credit card a thorough workout!
What To Do In Rome At Night
There is a thriving nightlife in Rome, with plenty of exclusive bars and clubs to enjoy. Numerous venues have rooftop bars; the Grand Hotel de la Minerve overlooks the Pantheon, while Casina Valadier provides spectacular views of the nighttime St. Peter's Basilica.
UNESCO World Heritage Sites
As one might expect, a city with the history of Rome is home to many designated UNESCO World Heritage Sites. Add these to your tour itinerary and you won't be disappointed.
The Etruscan Necropolises of Cerveteri and Tarquinii date back to the 1st century and are surrounded by ancient frescoes, offering a glimpse into Roman life from long ago.
The centre of Rome. Yes, the entire centre of the city — including the Vatican — has been designated a world heritage site. Explore this area on foot to make the most of it, winding through the ancient streets and enjoying some of the most famous buildings in the world for yourself.
Villa Adriana is a complex of classical buildings constructed by Emperor Hadrian nearly two thousand years ago. Pleasantly quiet and not as crowded as the city centre, Villa Adriana is well worth a visit if you need some quiet time.
Villa d'Este is home to some of the most renowned gardens in Italy, which are well worth exploring along with the nearby 16th century palace.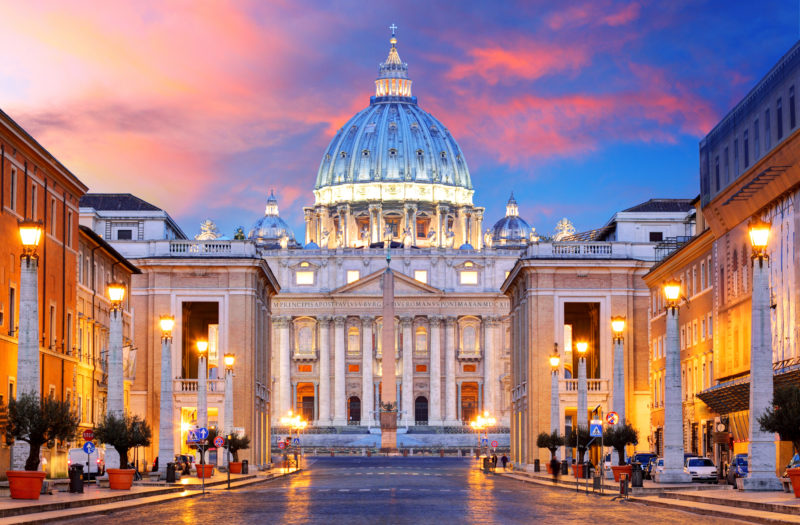 Tourist Tips
If you think Rome is the perfect destination for your next vacation, then you'll need a little more information about making the most of your visit…
Tipping Custom
As with many European countries, tipping is not necessary. At restaurants, the gratuity will be included with the bill– though you can add more if you so wish. You can also tip service staff if you wish to, but this is not expected, and you will not be thought ill of should you decline to do so. In Rome, tipping is a choice, so reserve it for when you are particularly happy with what you have experienced.
Airport Link
Sadly, Rome airport transfers can be a little tricky, as the main airports are some distance from the city centre. There are two airports to consider: Leonardo Da Vinci Airport, which is around 35 kilometres from Rome; and Ciampino–G. B. Pastine International Airport, which is closer (12 kilometres) but less commonly-used. You will most likely fly to Leonardo Da Vinci Airport, which has good connections with the city; taxi is the best, quickest route, but there are also public transport options to consider.
Navigating The City
Rome is a wonderful city, but it's also an old city– and navigating it can be something of a nightmare. This is particularly true if you are accustomed to a grid system; Rome is a sprawl, developed over centuries, rather than designed to a unique plan. The rail and bus systems are fairly self-explanatory but somewhat unpredictable. Hiring a car is a possibility, but Roman road etiquette can take some getting used to, so only attempt it if you're a confident driver.
If possible, Rome should be walked. It gives you more chance to explore the area and absorb the vibe, and it keeps you free from the somewhat chaotic transport system, too. Many of the most famous attractions are relatively close to one another, so walking is definitely an option you will want to consider.
In Conclusion
Rome is a complicated city; the old and the new world, the thriving metropolis situated within ancient ruins. There's so much to see and do in this enthralling city that a "city break" weekend would never be enough. With glorious day trips within reach and a range of options for things to see and do, Rome, the eternal city, will find an eternal place in your heart should you choose to visit.