The resort of Pine Cliffs is another award-winning world class European holiday resort, featured by the increasingly well-known agents in luxury, tailored getaway genies, Design Holidays.
Widely regarded as one of the leading and award-winning Luxury and Family holiday Resorts in Europe, this is for good reason. The Resort is located above its own glorious stretch of sandy beach in the heart of the Algarve in Portugal.
Glass Lifts from Pine Cliffs
A gateway to unforgettable Atlantic Ocean views, supported by world class cliff-top golf courses and a newly launched Annabel Croft Tennis Academy, no detail is over looked at the Algarves most stunning luxury golfing holiday and luxury family retreat. Slick, futuristic glass lifts transport beach ready guests down to the perfect, golden sanded, 'Praia da Falesia' beach, 200ft below the cliff-top resort. This is more than any fantasy imagery could conjure, or any fairy tale dream, mustered – by both children and grown-ups alike. A visit to the stunning Albufeira province in the world famous Algarve will never be accomplished with total gusto until one stays at the magnificent Pine Cliffs Resort – and it is only then – seeing is believing.
Pine Cliffs is situated along a stunning 72 acre stretch of the Atlantic coastline. An outstanding place of natural beauty nd entirely unique in its perfect location, the Pine Cliffs complex sits regally upon the red cliffs of Albufeira, with modern blend of architecture giving an authentic and all-knowing nod to the area's deep Moorish, Portuguese, Roman and Maritime roots.
The stunning 'Praia da Falesia' beach lies 200ft beneath the Pine Cliffs resort. The wide range of accommodation options are influenced by traditionally Portuguese heritage, ranging from chic golfing suites to rooms with private terraces with airy, Arabic-infused colours, plush interiors and patios, many intricately decorated with tiling and murals designed to fit in perfect harmony with the historic atmosphere and stunning Atlantic Ocean.
Perfect from Golfers, Tennis enthusiasts and Families, Alike
The Algarve in Portugal is famed for its idyllic, heady blend of luxury holidays and thus it is no understatement that Design Holidays proud representation of Pine Cliffs resort has been for all the right reasons. Pine Cliffs has been awarded as 'Portugal's Leading Resort' for four consecutive years.
A massive 7000m square area of dedicated kid's clubs, activities, pools and multitudinous sports academies make the luxury resort a real all-rounder, suitable for all – families, weddings, parties and corporate/sporting excursions alike.
Golfing
AWARD-winning Pine Cliffs resort bagged the 'Best Golfing Hotel in Portugal' in 2015, due to the second to none quality of golfing facilities at the resort. They are, for many guests, the prime reason for choosing the resort.
The incredible Golf Academy provides expert tuition for all abilities, and improvers may use the indoor video swing analysis to inspect and evaluate the nuances of one's technique with our teaching masters from our PGA-professional team.
Tennis Acadeny with Annabel Croft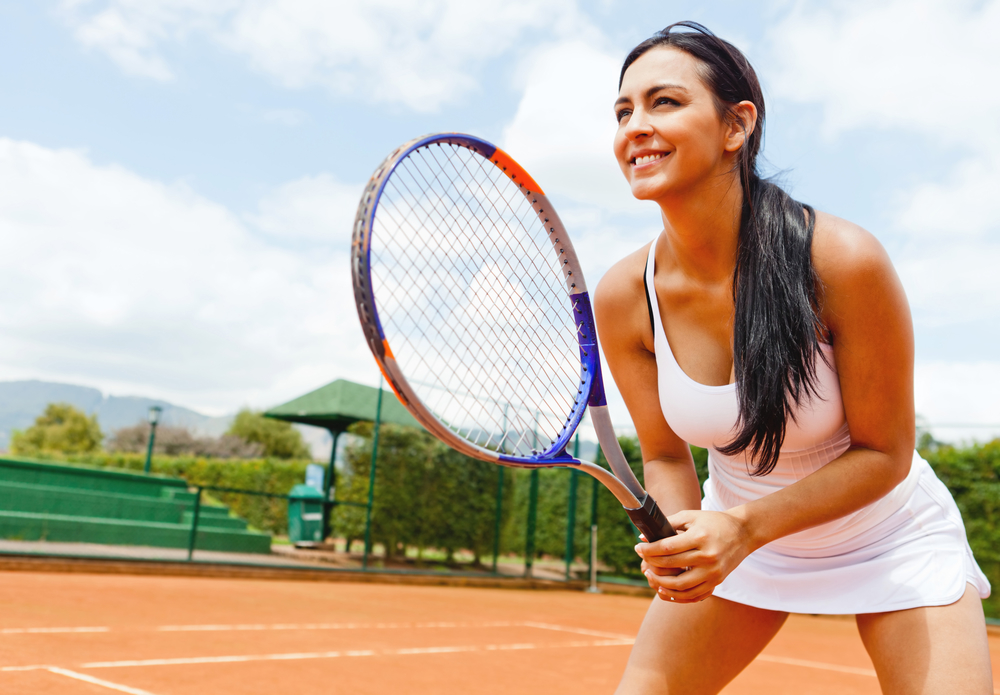 The Annabel Croft Tennis Academy is a new academy at Pine Cliffs, the only one of its kind in Portugal and actually the second in Europe. Promising young tennis players are put through their paces over the 5 floodlit tennis courts, and tuition packages concept of daily lessons according to age, experience and ability.
World famous Annabel Croft, a former British Number 1 of Women's Tennis has proudly developed a specialist training programme for those who wish to perfect their tennis skills whilst enjoying a great vacation with stunning views and the perfect surroundings to build confidence.
DESIGN HOLIDAYS have invited you to check out the Pine Cliffs Resort for yourself: http://www.algarveresort.designholidays.co.uk. For further information, please contact Design Holidays on 01444 87 22 00 for expert advice.