Jetting off on a winter holiday is becoming more and more fashionable these days, especially for us Brits who are escaping endless weeks of glum weather. The winter getaway (as wonderful as it sounds) still comes with its own little conundrum; how can you pack everything you need without going overboard on your weight allowance? And can you manage it with only hand luggage?
It's much harder to pack lightly when all your clothes weigh twice as much as in the summer, so packing smart is perhaps more important than packing tight. The key, it seems, is to be as resourceful as possible with 'multi-purpose' items, but there are also other tips and tricks on making the most of your space.
Whether you're off to the beach or hitting the slopes on a ski trip, there are ways you can pack lightly and still show up with everything you need. Let's take a look at how!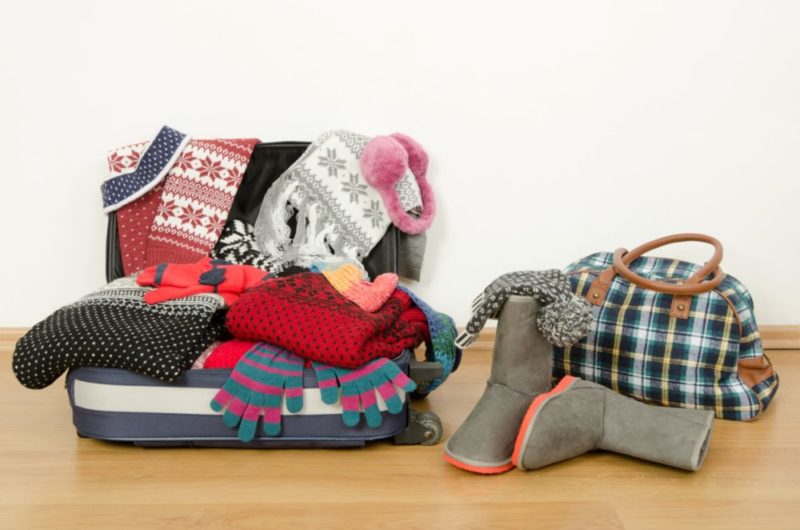 Multi-purpose woolies
Yes! This is a thing. We've all got that one cosy jumper which goes with more or less everything and looks good with your winter boots. Make that a priority in your bag, or better yet, actually wear it for the journey. This way, you get to arrive looking lovely, and you've brought with you an essential item which hasn't taken up any space in your limited luggage.
The same goes for your woolly scarf and hat – these are essentials for a winter trip but not so essential as part of your luggage allowance! Wear them to the airport – you can take them off for your duty free shopping and have them at the ready when you touch down on the other side. Magic!
Remember that waterproofs can be heavy
Even if you're off on a city break, waterproofs can prove pretty necessary on a winter trip. The key here is to be very choosy about what you bring – do you really need those bulky ski pants with huge zips? Not if you're planning on hitting the cobbled streets of Prague. Reach for your light raincoat which rolls up and takes up as much space as an umbrella. It can even take the place of an umbrella if it's got a nice hood attached to it.
Be colour smart
Classic is key! Timeless, easily-matched clothes which can be used for daytime wandering and also an evening dinner date. When it comes to colours, black, white and grey tend to go with the majority of things, so make sure you pack these 'easy' colours. It always pays to pack black leggings or jeans so you can match them with more or less any top in the world (smart!). As for footwear, if you're limited on space, you might want to leave the bright yellow polka dot boots at home, and opt for something plain and useful that you can wear for the whole trip.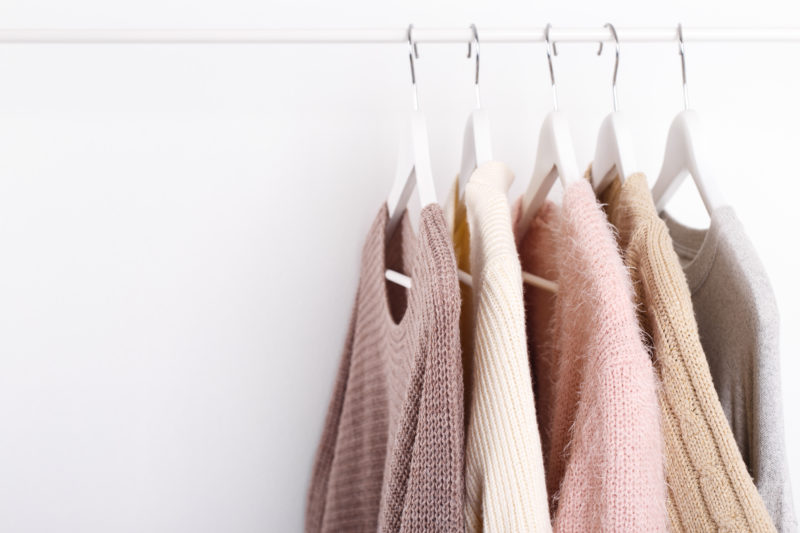 Accessorise wisely
It's far too easy to go for the "take everything" approach and end up with a bag full of miscellaneous nonsense. Narrow down your accessories to what you really need, and again, wear what you can through the airport. The most important accessory for a winter holiday is a good pair of sunglasses which really suit you. Arlo Wolf have a really useful tool where you can find out what face shape you have, and which glasses best go with that shape. Get the right frames which look good on you, and your winter holiday look is halfway there already.
Bonus tip: As obvious as it sounds, be sure to weigh your luggage before you set off! You'd be surprised how many people risk it and end up having to cough up large sums at the airport terminal. A quick weigh in can save you a world of pain.
Follow all the above tips, make sure you're within your weight allowance, and enjoy your winter holiday with only hand luggage to cart around. Perfect!