Life is easier when you live in a motorhome. People have always used motorhomes to travel conveniently and experience more adventures. The best part about an RV is that you don't need to pack things; you just carry your home along. It's completely mobile which allows commuting and settling anywhere, but this very advantage has a flip side as well. The moving aspect of it makes your motorhome prone to theft. Here are some ways to avoid uncertainties like theft:
Buy Advanced Locks
All the RVs come along with locks embedded, but now it's high time to take an extra measure of security. There are a lot of advanced keyless locks available in the market. They can be an extension to the average lock system, providing more safety and security. Also, adopt a habit of locking doors everytime you leave and get inside the RV.
A Good Security System
With the cases of theft increasing day-by-day, it is necessary to get something locked doors. Devices like CCTV Cameras, Security Alarms/ Security Alert System, Tracking Devices, Immobilizers can cater a lot to better safety. Sometimes, the presence of a CCTV is sufficient enough to mark a sense of danger in the thief's mind. Your RV is vulnerable to break-ins for which you must make sure to get a loud siren. It should be capable enough to alert all those who are around. Altogether these devices eradicate the possibilities of theft. You are not supposed to buy all of them, but a set of few can do a great deed. Though these devices cost a considerable amount of money but ultimately, they can help in saving a lot. They are easily available online as well as offline.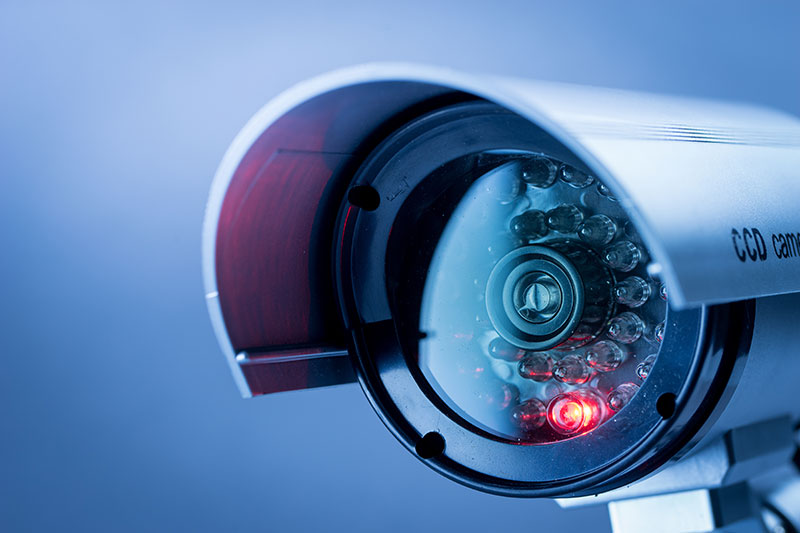 Get Self-defense tools
A thief or an attacker can easily utilize the chance when you are outside the RV, checking the tire in the dark. He can attack you and forcefully make you grant your motorhome. Such unfavourable situations reason that despite having a security system, one must consider having a self-defence tool. If there is any loophole left in your security, it can lead to a great amount of danger. To avoid such circumstance, you can buy a stun gun or a pepper spray. Make sure you properly learn about how a stun gun works if you get one.
Be well-acquainted with the surroundings
It's always a good idea to examine your locality before settling there. In today's date, researching about localities is effortless. You can easily check the reviews online on various websites. Be more cautious if you are planning to stay in an urban area, they usually face more crime episodes than the remote RV parks. Consider a well-lit area to stop by, even when you are stopping for a short period of time. Also, never keep your RV in a shady deserted place.
It is also a good idea to befriend your neighbours; they can keep an eye on your RV when you are not around.
Get a Dog or Pretend that you have one!
A dog is not only a great companion but also a great protector of your RV. It can easily scare away the burglars barking at them. A dog's bark can also act as a loud alarm to draw the attention of the neighbours.
If you can't manage to get a dog, fake to own one! On your door, you can simply place a 'Beware of Dog' signboard. You can also place some electronic alarms that make sounds of the dog barking. No burglar would look forward to a tussle with a dog.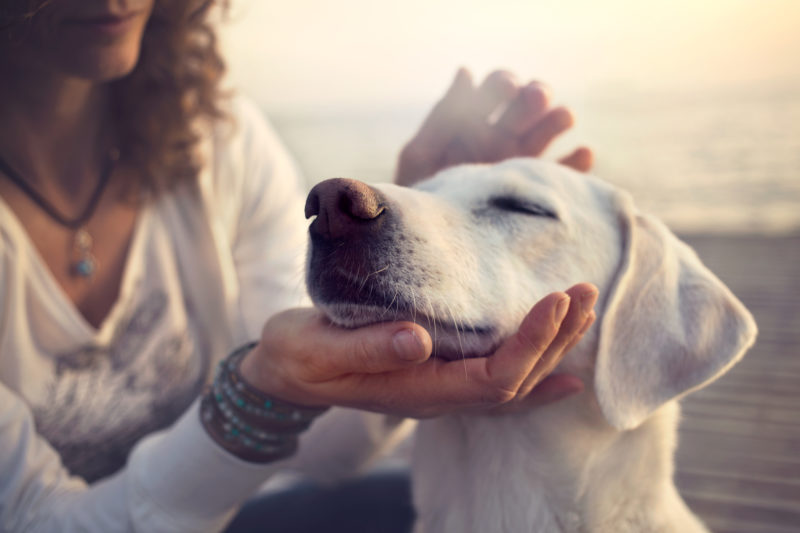 Some necessary tips
This tip is a cliché but necessary to mention, never leave your RV with the keys on. Don't leave it unguarded even for a minute; it takes a split second for a thief to do his job. Always make sure to turn the ignition off, locking the door and keeping keys in your pocket before leaving your vehicle. Also, you must never leave your items on view; it can act as bait to the thief and tempt them to steal. Leaving things unattended outside for a long gives a hint of a 'casual approach' and gives an opportunity to the ones looking forward to looting your motorhome.
When the RV is not in use, it is advisable to remove valuable items like TV, Refrigerators and other electronic items and put them in a safer place. Don't leave anything worth for the thief to get an eye on.
Insurance of your RV
Sometimes some situations are inescapable and this is why getting insurance becomes necessary. Taking an insurance policy ensures refund of the losses incurred. By any chance, if your RV gets stolen, you just need to inform the police and the insurance company. The loss of the motorhome is insured but not the items like clothes and small electronic equipment. It is suggested to take a policy that also covers the specific items within the motorhome.
Owning an RV is fun but it can be stressful sometimes. Big or small, size of the RV doesn't matter; it is essential to be armed with proper protection. If you use the methods given above, you will be able to tackle anything that comes your way!