Hotel Sleuth blog: LX Boutique Hotel, Lisbon
Wednesday, 5 October 2011 2:38 PM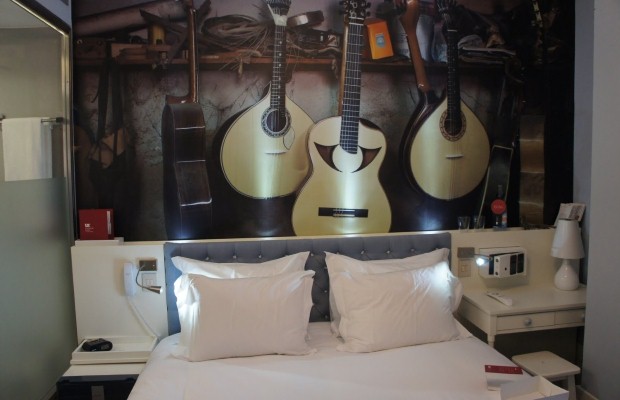 Where?
With its central location in the heart of this glorious capital, the new LX Boutique Hotel has been causing a stir among hotel sleuths!
You can enjoy the serene surroundings of the understated Cais do Sodré district, whilst only being a short walk from the hustle and bustle of Chiado and the more exuberant nightlife of Bairro Alto.
What's so special?
A beautiful contemporary and traditional mix emanates from this venue on arrival. You can really tell a lot of thought has gone into planning the classic Portuguese style with modern influences that truly captures the personality of Lisbon.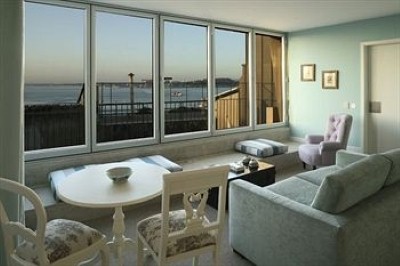 Even Conde Nast has got in on the act, declaring it on their 2011 Hotlist as "adorable yet effortlessly hip with near perfection". You will admire the hotel's identity which is encapsulated in the five unique floors with signature floors dedicated to the genuine Portuguese soul.
Experience the Bairro Alto level, a true testament to one of the richest, diverse and vibrant areas in Lisbon whilst the Fad Floor harks back to the Lisbon musical musings of old.
How about the rooms?
These are separated into exclusive categories with soft blues and greys throughout the interiors. For those of you who want minimum space but maximum comfort then choose the freshly decorated Xssential rooms with vibrant décor and typical Portuguese scenery.
However, if you are after a little more elegance then opt for an Xpanded room with magnificent city views.
But for the ultimate luxury, you should really choose one of the hotel's Xplendid range of suites featuring a vast living area, multi-jet shower, tranquil colours and incredible vistas over Lisbon's iconic Tejo River.
How much?
Xessential Rooms start from around £85 including breakfast based on two people sharing. If you really want to take the plunge then spoil yourself with an Xplendid room. Rates start at £320 including breakfast.
LX Boutique Hotel
Rua Do Alecrim, N12
Baixa
1200-017
Lisbon
Telephone: + 351 21 347 43 94
E-mail: book@lxboutiquehotel.com