Have an American adventure – solo
For people bored with the stereotypical Brits abroad holiday experience of doing nothing but lie on a tourist-packed beach for two weeks, the thrill of adventure holidays to the USA could prove to be a more substantial use of one's free time. And doing so could offer many benefits.
Whether you're into sports such as kayaking, mountain-biking or hiking, or simply enjoy getting out into nature and seeing stunning scenery, an adventure break is likely to be of much more interest to you.
Indeed, this can help you to see much more of a country, something that a traditional package holiday to a single resort is unlikely to offer.
Of course opting for an adventure holiday also offers the chance for people to keep in shape and getting active outdoors is likely to provide a welcome change of environment from the inside of a gym back home.
If you've fallen for the idea of this kind of travel experience but the thought of such a holiday does not appeal to any of your friends or family members, why not consider travelling solo?
See what you want when you want
In selecting single traveller holidays, people can have the freedom in choosing exactly where they want to go. If there's a particular destination – whether it's in Chicago or California – that they wish to visit, on a solo venture they will be able to go wherever they wish and not have to worry about catering to the desires of others. The same can also apply to individual attractions such as the Grand Canyon or the epic Niagara Falls.
So much to see at Yellowstone Park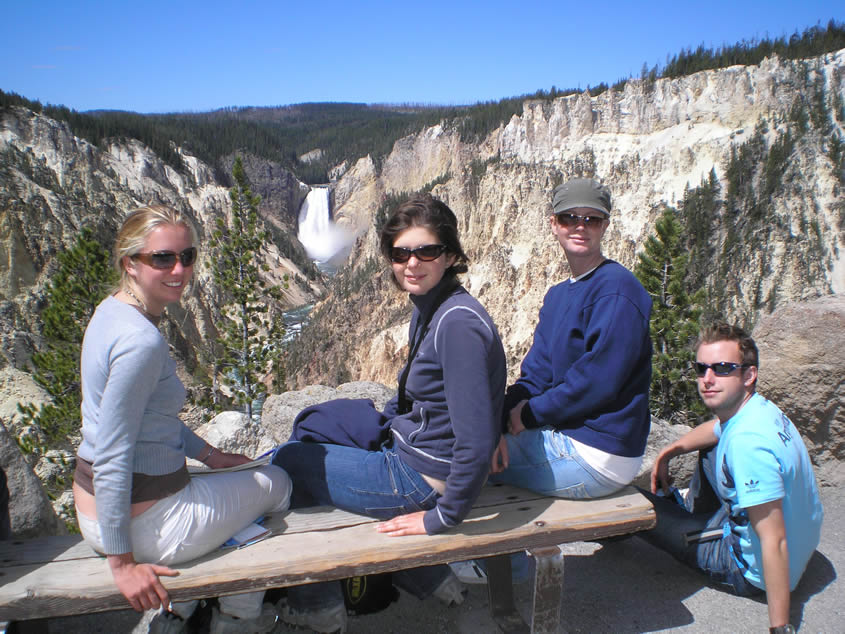 One destination sure to be the highlight of any adventure travel trip is Yellowstone National Park. Straddling three states – Wyoming, Idaho and Montana – visiting the USA's oldest national park offers a wide variety of things for adventure activity lovers to take part in at any time of year.
A visit to Yellowstone in either spring or summer allows holidaymakers to go cycling, boating or hike along 1,100 miles of trails. Nature enthusiasts, meanwhile, might wish to indulge in a spot of fishing or horse-riding.
Those wanting a real taste of the wild may also be able to observe creatures such as wolves, bears and elk. Camping is also available, allowing travellers to stretch under the sky and gaze at the stars.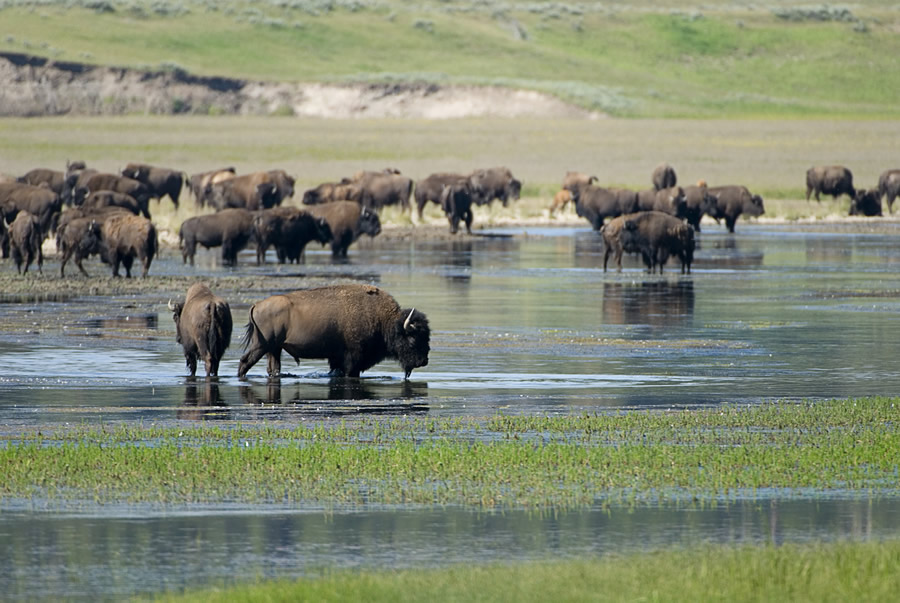 Meanwhile, visitors to the park during the colder months will also find plenty to get their teeth stuck into, such as cross-country skiing and showshoeing.
There may also be the chance to go on snowmobile and snowcoach tours. Another highlight of the park is the Old Faithful geyser and travellers may be interested to hear that the park contains more than half of all such water wonders in the entire world.
Of course, with so much to see and do in this one park alone – not to mention the hundreds of other parks located throughout the USA – travelling by yourself can provide the chance to take in everything at a pace that is comfortable for you.
Travelling on your own terms
And as there are so many options available, those concerned that the dazzling array of things to do in the US may result in disagreements with friends, travelers could find the only way to avoid such tension is by going solo.
Whether you wish to go white-water rafting, observe woodpeckers, deer, bobcats and other animals at the Yosemite National Park in California, or cycle in Chicago, adventure travelling alone may be the best way to make sure you do not miss out on anything.
And for the perfect singles adventure travel experience, opting to join a TrekAmerica tour could be right up your street. Whether you wish to take in the glamour of cities such as Washington DC and New York located on the USA's east coast, go west to California or head north into the wilderness of Alaska, there is bound to be something to offer solo travellers of all backgrounds and tastes.
Such holidaymakers will be glad to know that going alone does not charge any single supplements; and as the majority of TrekAmerica customers are taking part in such an adventure travel experience go as single travellers, they are sure to make new friends with like-minded people quickly.
In addition, sharing costs and transportation could help travellers to save money, providing more bang for their buck and freeing up cash to spend on adventurous pursuits.
Combining the best of singles adventure travel with the safety of being in a group with others, a TrekAmerica tour could offer the thrill-seeking, eye-opening, heart-pumping experience of a lifetime you've always wanted.
---