Egypt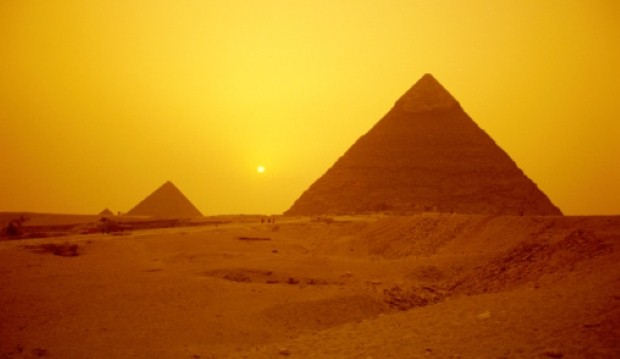 ---
Egypt is one of the most fascinating countries in the world and when visiting some of the plethora of Ancient Egyptian archeological sites – to use the word awe-inspiring would not be considered hyperbole.
The legacy of the vast Ancient Egyptian Empire is evident wherever you go in Egypt, from the numerous archeological sites – such as the Great Pyramids of Giza – to art, literature and popular culture. You simply can't escape over 7000 years of historical influence; and why would you want to? There are few places that capture the imagination as much as Egypt.
One of the Seven Wonders of the Ancient World – the Pyramids of Giza – should be the top of the list for any holidaymaker. Located on the outskirts of Cairo, the colossal pyramids are a truly overwhelming sight. Nearby, you will also find the – equally as iconic – Great Sphinx. Luxor is also a treasure-trove of Ancient Egyptian sites and is often named the world's greatest open-air museum. It's not hard to see why; Karnak and Thebes are packed with the remains of great palaces, intricately engraved statues and tombs. Incredibly much of the detail still remains, despite so much time passing.
A short boat trip away lies the Valley of the Kings, where the Kings from the 18th and 19th dynasties are buried, including the infamous Tutankhamen tomb and the tomb of Ramases the Great. Many of the tombs are so well preserved that the ornate hieroglyphics and drawings that decorate the inside still retain their fabulous pigments. Much is still being discovered in this area.
Aside from Egypt's culture and history, there is plenty more to see and do. Egypt has always been a popular beach holiday destination. The Red Sea has superb diving and the climate is – of course – continuously hot, so always a good bet for sun-seekers. A Nile cruise is also a great way to see the sights.

Egypt Essential Information:
Capital: Cairo
Major cities/resorts: Alexandria, Luxor, Giza, Sharm el Sheikh and Aswan
Places of interest: Pyramids of Giza, the ancient site of Thebes in Luxor, Valley of the Kings, Mt Sinai, Red Sea, the Nile River
Time Zone: GMT +2
Language: Arabic (official), English and French is also spoken. To learn the basics of Arabic visit www.bbc.co.uk
Currency: Egypt uses the Egyptian Pound, which is often written EGP. For up-to-date exchange rates see: www.xe.com/ucc
International dialling code: +20
British Embassy: visit the website for information